Apple TV Sales Expected to Rise to 1M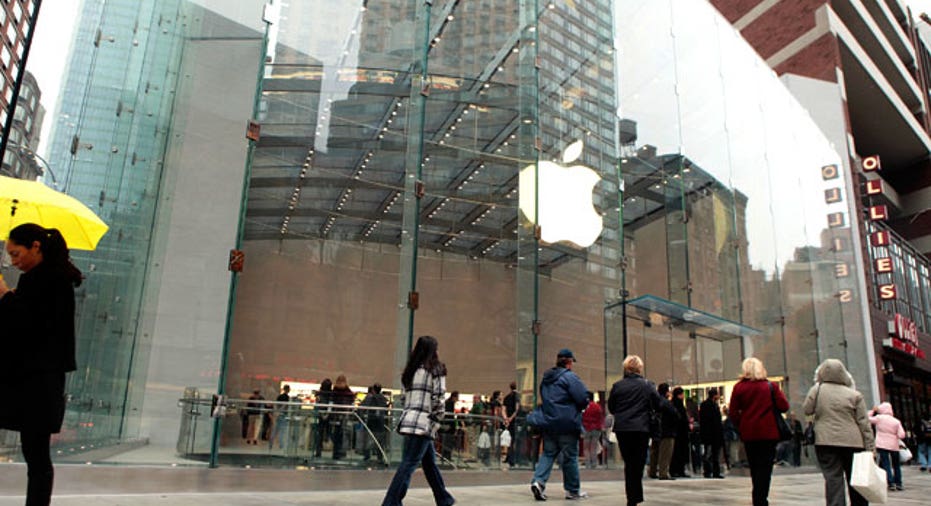 Apple Inc (NASDAQ:AAPL) expects sales of Apple TV to top 1 million units this week, showing that the device is gaining traction in bringing the Web to TV.
Apple also said Tuesday that iTunes users are now renting and buying more than 400,000 TV shows and more than 150,000 movies per day.
"One million is a real benchmark," said Daniel Ernst, an analyst with Hudson Square Research. "To put it in perspective, they are within shooting range of some of the smaller cable operators like Cablevision with 3 million subscribers."
In September, Apple introduced a less expensive, smaller version of Apple TV for $99. The move stepped up the battle with the likes of Google Inc (NASDAQ:GOOG) and Microsoft Corp (NASDAQ:MSFT), which are all vying for control of the digital living room.
In the latest example, Microsoft is in talks with media companies to license TV networks for a new online pay-television subscription service through the XBox.
Google has asked some manufacturers to delay the launch of TV sets with Google TV, according to a published report.
Google TV has been receiving lackluster reviews.
"It's definitely interesting," BGC Partners analyst Colin Gillis said, referring to Apple TV sales. "It's a milestone that Google has not reached."
Web-to-TV devices like Apple TV, Google TV and the Xbox's have raised concerns that people will drop pricey pay TV packages, a practice known as "cord cutting."
U.S. pay television subscriptions have fallen for two straight quarters -- the first-ever occurrence.
Still, consumers are slow to adopt changes concerning home entertainment, said Gillis. "Inertia in the living room is strong."
The popularity of Web-to-TV devices depends in part on the amount of programming available.Apple has already struck deals with Walt Disney Co's ABC, News Corporation's Fox and Netflix for some limited TV shows and movies.
Apple shares were up 0.6% at $323.99 on the Nasdaq on Tuesday morning.