Apple Trying to Make iOS Autocorrect Less Horrible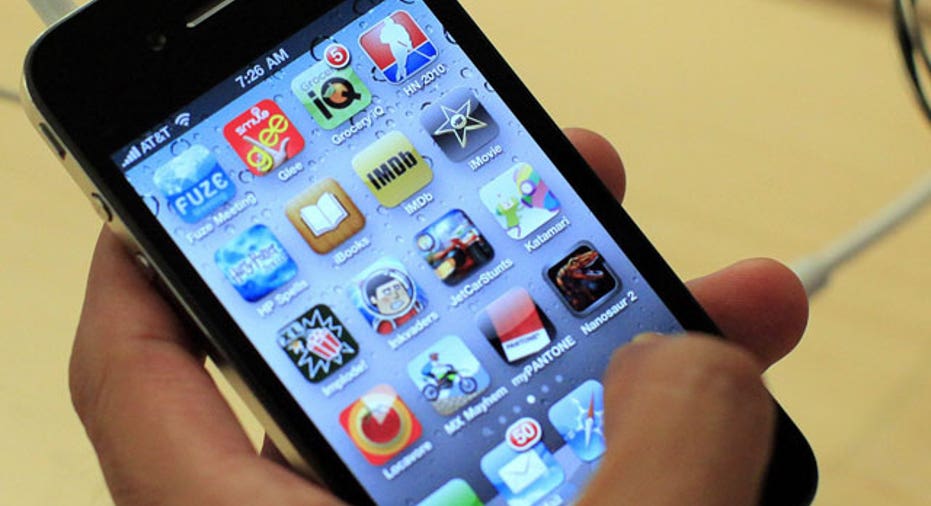 Apple is working on solutions that will help to improve the text input experience on its iOS devices.
Keep up with the latest technology news on the FOX Business Technology Facebook page.
The Cupertino, California-based company has been discovered to be building an enhanced version of its autocorrect feature, the beginnings of which are currently hidden within the publicly available version of iOS 5, that adds suggested words above the iOS keyboard as users type. The functionality works much like the solutions currently found in Android or Microsoft's Windows Phone platform, and it is viewed by many as a much-needed addition to Apple's mobile OS.
IOS 5 brought with it a new notification system that combined elements from several other mobile platforms into one terrific solution. The result was welcomed by iPhone, iPad and iPod touch users with open arms, as many had viewed Apple's previous notifications solution as one of the weakest areas of the iOS UX. We can definitely be counted among users who absolutely hated Apple's previous notifications system.
With the notification pain point behind us, autocorrect remains as one of the biggest gripes among iOS users. It changes words to names pulled from a user's address book when it shouldn't. It also changes words like "yo" to "to" and "if" to "of" constantly, failing to properly utilize learning capabilities. Apple's iOS autocorrect system does offer a keyboard shortcut feature that can help alleviate some issues, but it almost never works when you need it to. Autocorrect in iOS is so bad that a number of websites have popped up that are dedicated to sharing instances of autocorrect embarrassment.
IOS developer Sonny Dickson recently discovered the feature pictured above, however. Buried in the iOS 5 code and accessible using a quick hack, a new word suggestion bar appears above the iOS keyboard once the feature is enabled. Dickson calls the feature "an Android-like autocorrect keyboard bar" in a post on his personal blog, and he also details steps that users can take to enable the new suggestion bar with no jailbreak required.
While this Android-like suggestion bar is a good start, it is hopefully just the tip of the iceberg for Apple. As shockingly intelligent as Siri is, iOS text input sits on the complete opposite end of the spectrum. "It just works," is a mantra Apple loves to apply to its products, and we hope we can safely use the phrase when referring to iOS text input some time in the near future.
This content was originally published on BGR.com
More news from BGR: - T-Mobile USA revenues slip, contract customers continue to flee in Q3 - Kindle Fire could be hotter than iPad this holiday season, study finds - Amazon ups Kindle Fire orders on strong demand