Apple Testing iPhone for T-Mobile USA?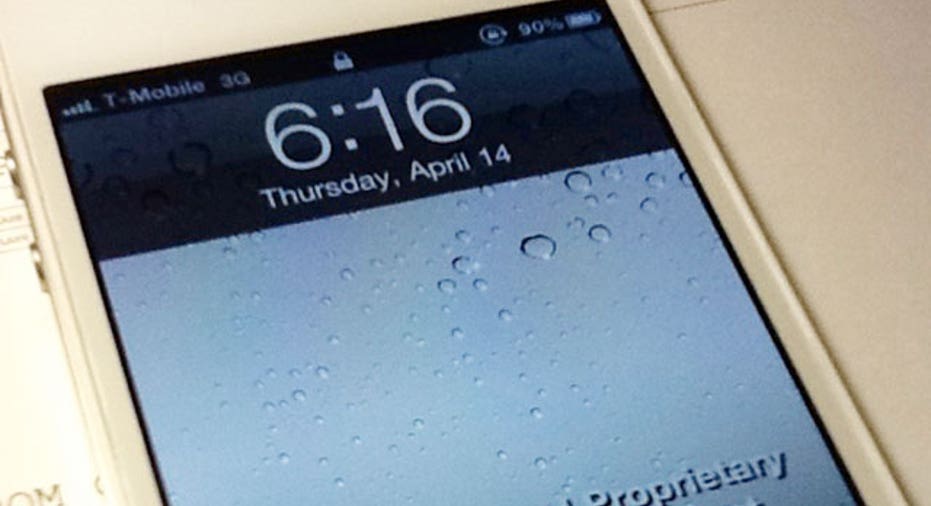 That's right, you're looking at photos of an iPhone prototype with T-Mobile USA 3G bands. The actual internal model is N94, and if you remember, the Verizon model is N92 while the standard GSM variant is N90.
We have verified that the phone itself is running a test version of Apple's iOS, much like the one we saw in those videos from Vietnam, and it includes internal Apple test apps like Radar and Apple's employee directory app.
Additionally, the front of the white iPhone pictured looks a little different from the photos of the retail white iPhone 4 that surfaced recently — specifically, the proximity sensor has changed on the retail version.
Combined with the fact that it wouldn't make sense to release an iPhone 4 on T-Mobile at this point in time, we'd wager that Apple is just testing the new T-Mobile-friendly radio with its current iPhone 4 hardware, possibly in preparation for integration in a future device.
It's also entirely possible the internals on this iPhone prototype are being disguised in an iPhone 4 shell, though we doubt it. Let's see what happens with the iPhone 5 and if that makes it way to T-Mobile. If that AT&T acquisition gets approved though, the iPhone will eventually make its way to T-Mobile customers regardless.
This content was originally published on BGR.com
More news from BGR:- iPad 2 sales to balloon 200% this quarter according to analyst- Steve Jobs says Apple doesn't track anyone, Android does- Nintendo Wii 2 confirmed amid Wii sales slump