Apple Takes Top Spot in Customer Satisfaction Survey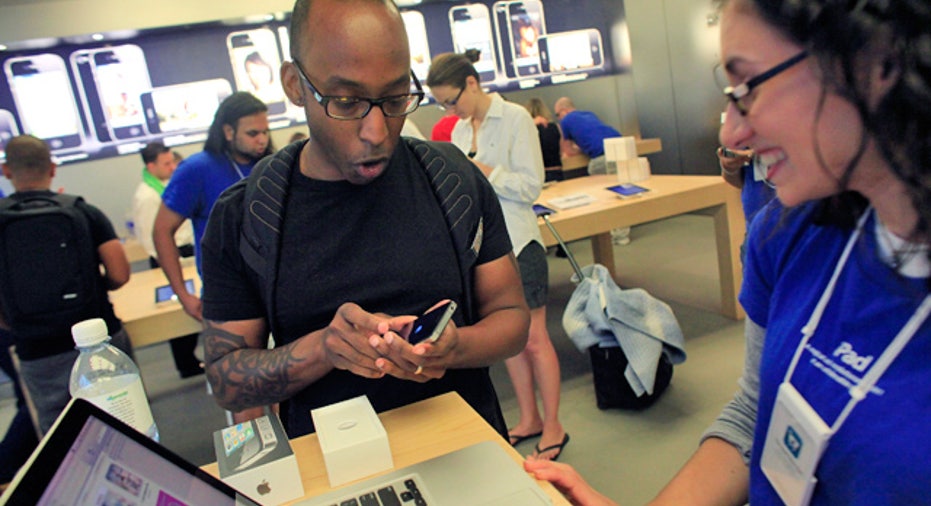 J.D. Power and Associates released its 2011 U.S. Wireless Handset Customer Satisfaction Study, Volume 2 on Thursday, and Apple took the top spot among smartphone manufacturers for the sixth consecutive time.
Keep up with the latest technology news on the FOX Business Technology Facebook page.
The iPhone maker had a score of 838 on a 1,000-point scale and was trailed by HTC, which had a score of 801. Samsung was ranked highest in the traditional handset category with a score of 718 and was followed closely by LG (717), Sanyo (716), and Sony Ericsson (709).
The survey also found that customers with 4G-capable devices were more satisfied than those with 3G phones. Satisfaction among 4G phone users averaged out at a score of 819 versus 786 for 3G device users.
Its not unexpected that satisfaction is higher for devices that have new technological advances or features, said Kirk Parsons, senior director of wireless services at J.D. Power and Associates. Having the right combination of physical dimensions and operating functions and features for both smartphones and traditionally equipped devices is key to creating an exceptional ownership experience with each type of wireless device.
J.D. Power and Associates surveyed 6,898 smartphone owners and 8,775 mobile phone users between January and June of this year.
See the rankings below:
This content was originally published on BGR.com
More news from BGR: - Sprint delays BlackBerry Curve launch for reasons unknown - Apple to ship more than 20 million iPad 2 tablets in Q3 - German court awards permanent ban on Samsung GALAXY Tab 10.1 in Apple case