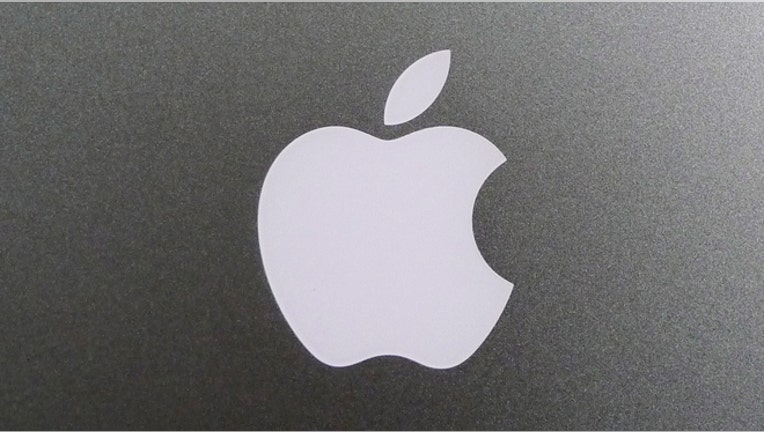 The trajectory of Apple's (NASDAQ:AAPL) stock in recent years is eerily reminiscent to both the run up in Internet stocks during the late 1990s and last decade's real estate bubble.
In March 1995 the Nasdaq Stock market was hovering just above the 800 level. Five years later, at the peak of the hysteria for so-called dotcom stocks, the all-electronic Nasdaq market (where most new technology companies listed their shares at the time) hit an all-time high of 5132, a surge of more than 500%.
Home prices, historically far less volatile than stocks, took a bit longer to percolate and boil over. In mid-1995, the average price of a U.S. home was about $80,000, according to the S&P/Case Schiller National Home Price Index. A decade later the average price had soared 137% to $190,000. For comparison, in the 1970s, the decade which saw the fastest growth in home prices in post-World War II America prior to the recent bubble, home values rose just 43%, according to the U.S. Census Bureau.
We all know how the dotcom and real estate bubbles ended.
Meanwhile, Apple's shares have risen by more than 400% in the past five years -- and nearly 70% in 2012 alone -- to a recent all-time high of $680.
A virtually unprecedented downgrade of the stock in mid-April by BTIG technology analyst Walter Piecyk temporarily slashed $100 off the share price. But the setback was brief and the stock quickly regained its upward momentum, climbing 22% since mid-May.
"After the fourth quarter -- next year -- they kind of face a serious problem. All the chickens are coming back to roost."
The Biggest Company in the World
The ongoing run-up in Apple's shares has helped the Cupertino, Calif., technology innovator emerge as the biggest company in the world by market capitalization, at about $630 billion, bigger than Exxon Mobil (NYSE:XOM), Microsoft (NASDAQ:MSFT), Wal-Mart (NYSE:WMT) and IBM (NYSE:IBM).
The reasons are many. In the past four years, as the rest of the world's economy has struggled for stability, Apple has celebrated one success after another, coming to dominate the vast and lucrative market for smartphones and tablet computers. Another celebration is expected next week when the company is poised to release its latest iPhone model, the iPhone5, thinner with a bigger screen.
And this comes on the heels of a court victory over Samsung last month in which the Korean company was found to have illegally copied Apple's smartphone technology. Apple was awarded more than $1 billion in damages in the case.
But there are legitimate concerns that, as innovative and successful as Apple has been in the past five years, its financial metrics don't justify the stock price and haven't for a long time. Like many tech companies before it, whether people want to admit it or not, people are buying the stock rather than the company, and that rarely ends well.
What's more, as Apple's stock price has surged so has its influence over stock markets.    Apple's huge market capitalization means its weight accounts for a significant portion of the entire weight of a given index, notably the Nasdaq and S&P 500 indexes. Therefore if Apple falls it will drag down those markets with it, hurting untold millions of investors. And not just those who directly own Apple shares.
Rob Enderle, president of the Enderle Group, said he expects 2013 to be the year investors knock Apple "off its pedestal." He said the decline in share price is likely to begin after Apple's 2012 fiscal fourth quarter results are released.
Competition Could Stiffen in 2013
"After the fourth quarter -- next year -- they kind of face a serious problem. All the chickens are coming back to roost," Enderle said.
The analyst predicted that in 2013 Apple will face much stiffer competition in the smartphone and tablet markets from rivals such as Amazon.com (NASDAQ:AMZN), which introduced a new version of its popular e-reader Kindle on Thursday; old nemesis Microsoft, which recently introduced a new generation of mobile software; and the recently defeated but still powerful Samsung, whose products run on Google's (NASDAQ:GOOG) Android platform. And anyone who thinks Blackberry maker Research In Motion (NASDAQ:RIMM) is finished is making a mistake, Enderle said.
Moreover, Steve Jobs is no longer around to sharpen Apple's message and maintain its long-term vision.
That last point is the one most frequently cited by analysts who believe Apple's stock can't possibly sustain its upward trajectory forever. At Apple's current price to earnings ratio of nearly 16, investors have an expectation that the company will continue to grow revenues at levels mirroring those achieved over the past decade, as Apple rolled out one successful product after another -- the iPod, iPhone and iPad devices, and all of their various updates. That's unlikely to happen.
Bigger Fool Theory
Much like the past manias for dotcom stocks and real estate, the demand for Apple's stock is based on two separate but equally false premises.
The first is that Apple is somehow different than other companies, that demand for its products will grow unabated forever. Under Steve Jobs, who personally supervised the concept, design and rollout of many of Apple's most successful products, that sentiment was true to a certain extent. But even Jobs was human and hardly immune to financial cycles.
Investors need look no further than Microsoft, the company founded by Jobs' long-time rival Bill Gates, for proof that all companies are vulnerable to rapid shifts in technology and in consumer demand for that technology. Microsoft's shares have been stagnant for years precisely because no company is immune to periods of stalled growth.
The second premise is more cynical. It's based on the notion that some other investor will always buy a stock at a price higher than you bought it. The Facebook (NASDAQ:FB) IPO should be irrefutable evidence that "the greater fool" theory sometimes backfires very badly for investors who got in near the top.