Apple Still Mum on Watch Sales Numbers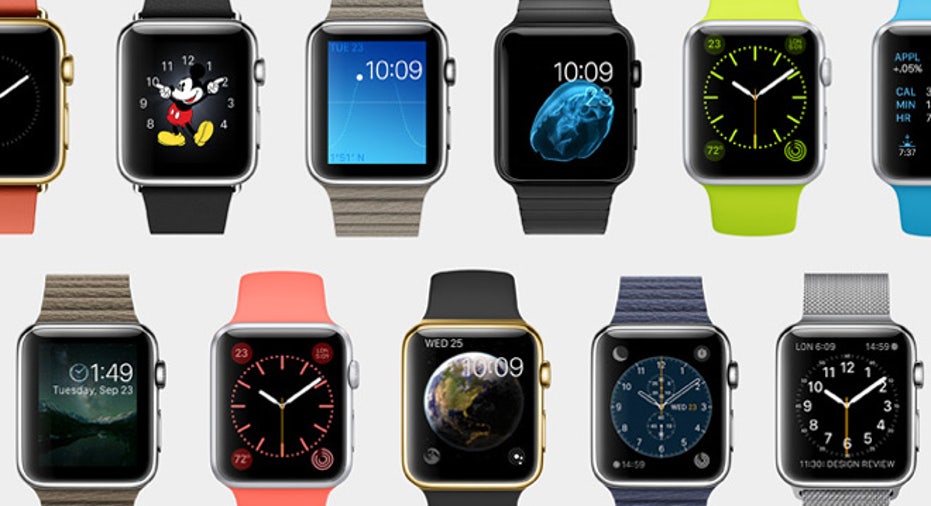 During Apple's (NASDAQ:AAPL) earnings call on Monday, CEO Tim Cook faced several questions about the Apple Watch, but did not reveal early sales numbers, reiterating several times that "demand is greater than supply."
Cook also said the company is working "very hard to catch up from a supply standpoint" and that he expects to expand Apple Watch sales to more countries by late June.
Cook made it clear that it would be hard to gauge the company's sales estimates until supply catches up with demand, though he characterized the response as "overwhelmingly positive."
The company began pre-orders for its Apple Watch on April 10 and quickly faced significant backorders. The in-store Apple launch was supposed to take place on April 24, but was canceled due to a lack of supply. The Watch was only available for in-store purchase at select boutiques.
The lack of availability led many to speculate that there was a manufacturing or other supply chain problem.
Cook also admitted that margins would be lower for the Watch than their other product lines, despite what many consider a high price point.
It is possible that Apple may never announce early Watch sales numbers, because it revealed in October that it would be grouping it with its revenue from other products including Apple TV and iPods. Apple's next earnings report will be in July.
This was the first new product category under Tim Cook's leadership. The last time Apple released a new product type was when the iPad was unveiled in 2010.
Apple's overall second quarter results exceeded analyst estimates. The company sold over 61 million iPhones, when analysts were projecting 57 million, according to StreetAccount.
Shares ticked up 2% after the bell on Monday and have gained 20% this year after trading around $132.65.