Apple Shares Rally, Goldman Sees Div Increase Coming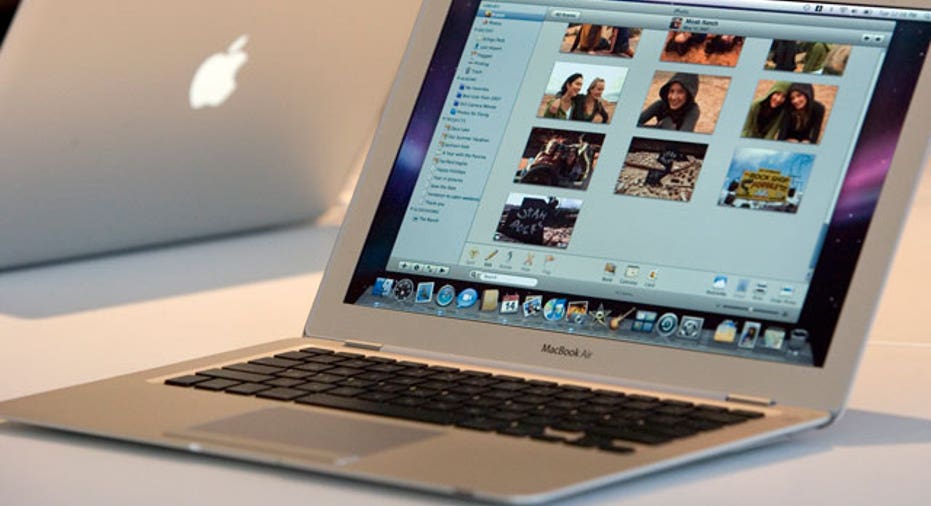 Shares of Apple (NASDAQ:AAPL) climbed close to 1% on Tuesday as Goldman Sachs (NYSE:GS) said there is reason to believe the company will soon announce a "substantial" dividend increase.
New York-based Goldman removed the Cupertino, Calif.-based iPhone maker from its "Americas Conviction List" and cut its price target to $575 from $660 on Tuesday citing Apple's recent disappointing product cycle.
However, it maintained its "buy" rating on Apple, saying there is reason to believe the Silicon Valley giant will soon announce a new capitalization plan that would include a dividend increase or new buyback.
Apple and long been urged to use its $137 billion cash treasure trove to return money to shareholders. It announced a $10 billion share buyback and its first dividend since 1995 last year, though it faced a fresh round of criticism a month ago when the one-year anniversary of the capitalization plan came and went without Apple raising the dividend from $2.65 a share.
"Our sense is that the Street will be positively surprised if the company chooses to tap its international cash balance with either leverage or a taxed repatriation, and we believe this is a real possibility," Goldman analyst Bill Shope said in research note to clients.
More than $94 billion in Apple's cash was held overseas as of the end of 2012.
Goldman was optimistic that Apple would be able to remedy its most recent product cycle that produced weaker-than-expected gains in new customers and market share.
While Shope said Apple may find it difficult to hit consensus expectations in the March and June quarters, he nevertheless maintained his view that Apple's platform-centric business model make its cash flows and loyalty base "far more resilient than traditional hardware-centric companies."
Apple will be able to offset the recent setbacks in the second half of the year as it updates to the iPad family and moves forward with the expected launch of a low-cost iPhone in the third quarter, which could serve to accelerate market share gains in emerging markets, he said.
The Wall Street Journal reported Tuesday afternoon that the smartphone pioneer continues to work with manufacturers regarding the less-expensive iPhone and could be ready to unveil it in the second half of this year.
The newspaper also said, citing sources, that Apple is readying production of a new version of the iPhone that is smaller in size and shape. It could be ready to launch the next-generation phone as early as this summer.
Apple declined to comment on the report.
Shares of Apple have rallied close to 34% since the company was added to Goldman's "Americas Conviction List" in December 2010. They edged up about 1% to $433.48 on Tuesday afternoon.