Apple Said to Near TV Deal With Time Warner Cable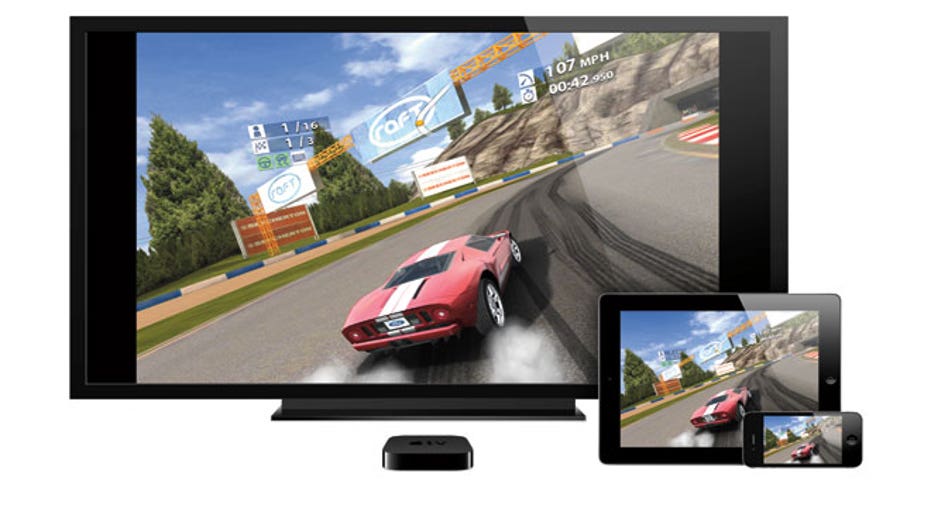 Apple (NASDAQ:AAPL) is reportedly close to an agreement with Time Warner Cable (NYSE:TWC) to give subscribers of the cable service access to channels using Apple TV.
According to Bloomberg News, the companies plan to announce a deal within a few months.
Time Warner Cable and Apple did not immediately respond to requests for comment.
The consumer tech giant is also hiring Pete Distad from online video provider Hulu, the report said. Distad was senior vice president in charge of marketing and distribution. At Apple, he will help executives in negotiations with media and cable companies.
A deal with Time Warner Cable would be Apple's first agreement with a cable company. Apple has already agreed to content deals with Time Warner's (NYSE:TWX) HBO and Walt Disney's (NYSE:DIS) ESPN, as the company aims to better compete with Roku's set-top boxes and Microsoft's (NASDAQ:MSFT) Xbox.
Time Warner Cable, the second-largest U.S. cable provider, has come to similar agreements with Roku, Xbox and Samsung. It also offers a mobile application called TWC TV for the iPhone, iPad and devices using Google's (NASDAQ:GOOG) Android operating system.
Unlike Intel (NASDAQ:INTC), Apple appears to be working with television service providers to bring content to Apple TV. Intel, however, is negotiating with media companies to build an Internet-based service that would offer live television programming and more directly compete with cable and satellite companies.
Shares of Apple were up 37 cents at $418.86 in early morning trading. Time Warner Cable was trading 70 cents higher at $110.17.