Apple Refreshes Watches, Unveils New iPads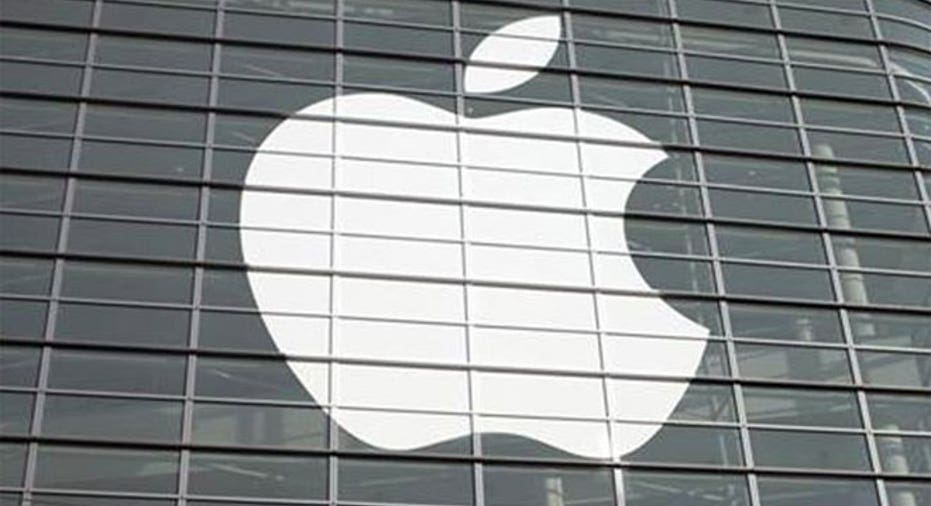 Apple (NASDAQ:AAPL) took the wraps off the much-awaited next models of its iPhone line, announcing the iPhone 6s and 6s plus, which include a new "3D touch" feature.
"No product is more about innovation than the iPhone," CEO Tim Cook said at the company's launch event. "We have changed everything about these new iPhones."
The new iPhones' multitouch feature, integrated into iOS 9, that provides new interaction capabilities (like holding down a finger to "peek" at a flight number or date in a calendar) and tactile feedback. The new smartphones come in silver, gold, space gray and rose gold.
According to Apple, third-party developers including Facebook and Instagram, Dropbox and WeChat are creating apps with 3D touch features.
Apple is heavily reliant on the iPhone, first introduced in 2007. Sales of the smartphones account for two-thirds of Apple's revenue.
Tim Cook announced the next version of Apple's TV streaming device at a press event in San Francisco Wednesday. "We believe the future of television is apps," Cook said.
The new version of Apple TV comes with a completely revamped remote control with a glass touch surface that lets users swipe through menu interfaces or fast forward within a video.
There is also a microphone button to directly access Siri from the remote control. Siri allows users to search for movies and TV show titles, or genres like "family movies." Voice control can also be used to navigate within a movie, with voice commands like "skip ahead seven minutes."
Siri will search iTunes, Netflix, Hulu, HBO and Showtime via universal search, displaying search results right away as opposed to making users jump into individual apps to find the shows and movies they want to watch.
Some of the bigger news for Apple TV however is under the hood. "We are introducing a brand new operating system for your Apple TV called TV OS," Apple SVP Eddy Cue.
TV OS is essentially a customized version of iOS, optimized for the TV screen. The new OS will allow developers to build their own apps for the device, and Apple is kickstarting the new SDK with apps from Hulu, HBO and a few other key media partners. MLB.com executive Chad Evans showed off the new MLB.tv app, which features a split screen to watch two games, stats and more.
The new Apple TV will have a channel exclusive to the platform from WME dedicated to the fashion world, called Made 2 Measure, or M2M. Content mix will include documentaries and films set within the industry, as well as focus on the Fashion Week events run out of WME's IMG division.
Apple Inc announced a bigger iPad with a new keyboard and stylus aimed at business customers.
Chief Executive Tim Cook promised a day of "monster" news on Wednesday, but shares of the company remained nearly flat as executives showed off the iPad, which will be priced starting at $799.
Cook began by talking up the Apple Watch, saying customer satisfaction for the new product was 97 percent. Apple is working with French luxury goods maker Hermes on a new watch collection, and Facebook (NASDAQ:FB) Messenger is coming to the device, he added.
He then rolled out the "iPad Pro" with a 12.9 inch screen and said it had performance similar to a desktop computer. Apple showed off a "smart" keyboard and a stylus called "Pencil".
Apple said it had partnered with Cisco Systems Inc (NASDAQ:CSCO) and IBM (NYSE:IBM) to help power the iPad pro, which it said is up to 1.8 times faster and has a 10-hour battery life. Many people on Twitter seemed unimpressed by the new iPad and lamented its large size, however.
Shares of Apple were up less than 1 percent at $112.68.
Cook promised "monster announcements" at the event, which is also expected to feature an updated version of its Apple TV device and of its iPhones, which drove nearly two-thirds of the company's $49.6 billion in revenue in the most recent quarter.
Apple is widely expected to keep the size of the phones the same but upgrade it with an improved camera and Force Touch, a display technology that responds differently depending on how hard users press their screens.
A year after Apple rolled out iPhones with larger screens, touching off a frenzy of sales that saw revenue in the most recent quarter increase 32.5 percent from the same quarter a year ago, the latest upgrades may leave some investors and consumers underwhelmed.
"It's getting harder and harder for Apple to compete against itself," said analyst Bob O'Donnell of TECHnalysis Research. Apple shares are up more than 14 percent over the last year, although they are down nearly 12 percent in the last three months.
Fortunately for Apple, most consumers buy smartphones under a two-year upgrade cycle, meaning the company will still likely scoop up a lot of sales, said analyst Patrick Moorhead of Moor Insights & Strategy.
"The key point of reference is not how the new phone compares to the iPhone 6, it's how it compares to the iPhone 5s," he said.
Expectations have been rising for an revamped Apple TV, a set-top box that has seen few significant updates since its release in 2007. Although Apple has yet to hammer out deals for a long-awaited television service, analysts say the company is poised to overhaul the hockey-puck-sized device.
The device is expected to gain an App Store and an interface that allows users to make requests through the Siri digital assistant and search for specific programs and movies across apps. The company may also discuss the device's role as a hub for gaming.
"It's a big day for the big screen!" Apple Senior Vice President Eddy Cue tweeted before the event.
Nearly 20 percent of U.S. broadband households own at least one streaming media player, and Apple has a long way to go in the market, according to data from research firm Parks Associates.
Roku is the leader in streaming media boxes, accounting for 34 percent of all streaming devices sold in the United States in 2014, according to data from research firm Parks Associates. Google Inc's (NASDAQ:GOOGL)Chromecast and Amazon.com Inc's (NASDAQ:AMZN) Fire TV were next. The Apple TV box came in fourth.
"It's important that (Apple) come out and really get up to date and potentially eclipse some of the other living room devices out there," Moorhead said.