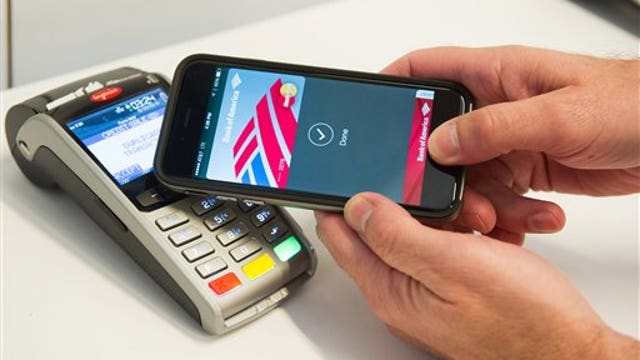 An Apple Pay glitch has affected some Bank of America customers eager to try out Apple's new mobile payments system.
Approximately 1,000 cardholders were double-charged using Apple Pay, said Bank of America spokesperson Tara A. Burke.
Bank of America customers took to Twitter to complain about the glitch:
Others complained about having to call a Bank of America representative to authorize using the card with Apple Pay:
An Apple spokesperson told FBN's Jo Ling Kent that Apple Pay was off to an amazing start. Apple Pay launched on Monday.
"We're aware of a Bank of America issue impacting a very small number of Apple Pay users. They're working on a fix that will be available shortly and reversing any duplicate transactions," the spokesperson said.