Apple Launches Joint Venture Program for Small Business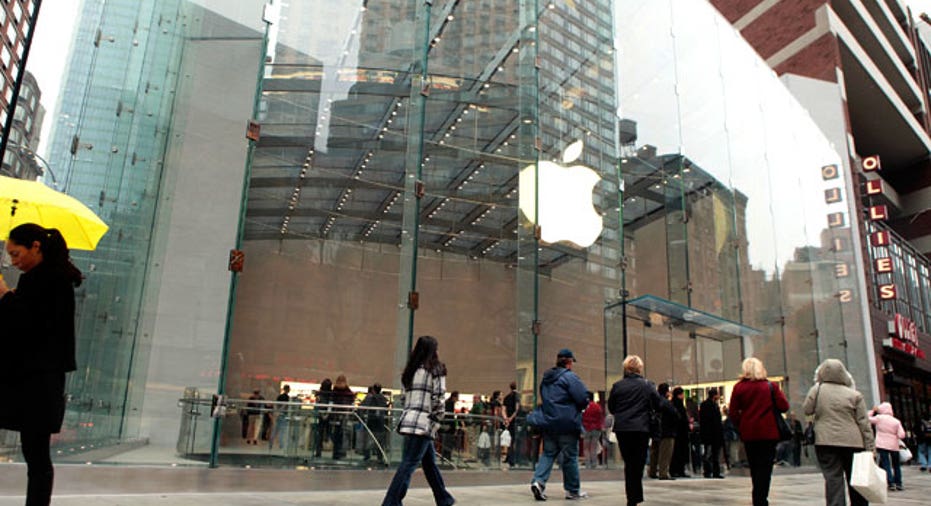 Amidst the expected fanfare surrounding Apple's (NASDAQ:AAPL) announcement of the iPad 2 last week, the company more quietly announced its new initiative for small business owners. Apple's Joint Venture program is aimed at small businesses starting up or making the switch to Mac products.
The support plan would cost approximately $500 for small business owners when purchasing a new Mac computer, and would cover up to five systems. (For an additional $99 per year, more systems can be added.) The program has an Apple store work with businesses to set up all new Macs within "24 hours," will move any data from a previous computer to your new Mac and also install any software purchased through Apple
The program also sets up a Joint Venture page for your individual small business, which allows you to set up training for employees, book appointments at the Apple store Genius Bar, enroll in workshops and get technology support.
Raymond Keating, chief economist at the Small Business & Entrepreneurship Council, said the move is a smart one for the tech company because of the potential it has to reach so many small business owners.
"It's just smart business, bottom line," Keating said. "When you look at how many small businesses there are in the country, it makes sense from their standpoint to offer another level of service to small business owners."
Stephen Baker, vice president, Industry Analysis, at the NPD Group, said retail and technology companies have long struggled to find a way to effectively serve small business. Cost is always of high concern to small business owners, as is tech support – this program marries affordability and technology consulting, if needed.
Small business "has always been identified as an underserved segment with lots of potential," Baker said. "It has been a challenge to really offer them things they find of value, and continue to deliver products and services at affordable prices."
Serving small business owners is often costly for tech companies, Baker said, and in the past similar programs offered at Best Buy and Comp USA have not fared well.
"There is a huge opportunity here, and companies do best when they serve the market locally," he said. "The fact that there are close to 300 Apple stores in the U.S. means they have the potential to do that."
The plan offers advantages for small business owners, Keating said, because many businesses are too small to have their own technology departments. Having access to the Mac Genius technicians to help out with glitches would be helpful to any startup.
"To pay $500 for five programs—it's certainly a viable option for them," he said. "Each small business has to make its own decision, but when you look at this plan I'm sure a lot of them will say, 'Sure, why not?'"