Apple Introduces Digital Subscription Service for App Store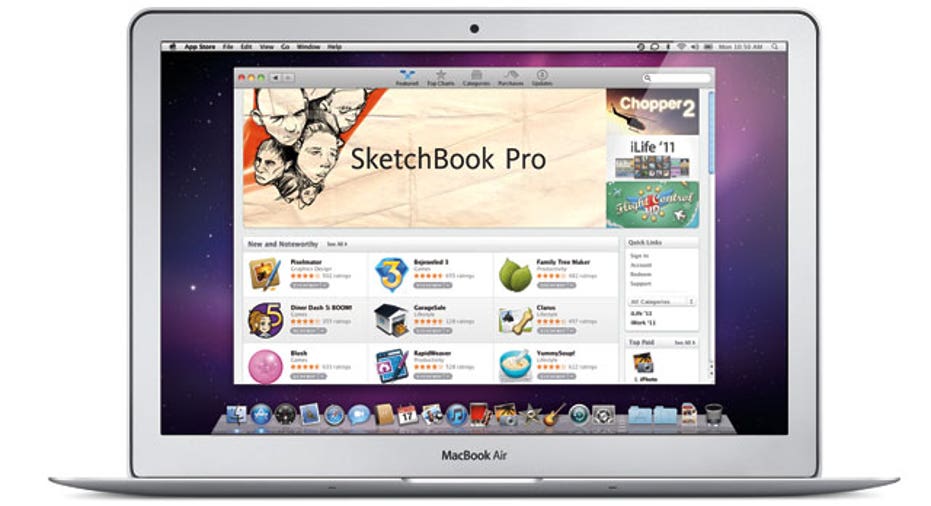 Apple Inc (NASDAQ:AAPL) is launching a long-awaited subscription service for magazines, newspapers, videos and music--a move that could dent the fortunes of successful services such as Netflix and Hulu.
Shares of Netflix Inc fell nearly 3% after Apple unveiled plans for a subscription service that allows it to keep 30% of fees from participating media companies.
Under Apple's new plan, application publishers such as The New York Times, video service Netflix or music service Rhapsody that already sell subscriptions on their own would be required to offer those same terms to anyone signing up through Apple.
Publishers can set the price and length of a subscription, but Apple will process all payments and keep 30% of the revenue, it said Tuesday.
In other words, customers who want to sign up for Netflix would have two choices: They could do so through the Netflix website, in which case Netflix would keep the full fee; or they could subscribe through the applications in their iPhone or iPad, which would cost Netflix nearly a third of its fees.
In launching the service, Apple is taking yet another bold step in securing a major role for itself in the future of digital media. Until now, Apple has invited media companies such as Netflix to create applications for the iPhone and iPad without taking a financial stake.
It was not immediately clear when all publishers must comply with these new rules.
The subscription service is a major break from the previous practice of "newsstand sales" under which each issue of a magazine, for instance, would be bought separately. Apple also keeps 30 percent of the sales fee in those cases.
Publishers are betting that the simplicity of Apple's system will help boost sales, offsetting any losses they may suffer by sharing revenue.
But for months, publishers debated whether Apple's policy would put them at the mercy of one of the most powerful technology companies in the world -- placing them in the same uncomfortable position as music companies. For example, they will be barred from putting links to their own websites within the apps.
"When Apple brings a new subscriber to the app, Apple earns a 30% share; when the publisher brings an existing or new subscriber to the app, the publisher keeps 100% and Apple earns nothing," Apple Chief Executive Steve Jobs said in a prepared statement. Jobs is currently on leave.
What to do with customer data has been one of the main sticking points in working out agreements for a subscription service. The current plan will allow customers to decide how much information to supply publishers when they sign up for subscriptions.
How that information is be used will then be decided by the publishers -- who are particularly protective of subscriber data such as names, addresses and credit cards because it helps them court advertisers and market new products to existing readers.
The decision to broadly introduce a subscription service comes just weeks after Apple teamed up with News Corp to launch The Daily, which was the first subscription product available through Apple's iTunes store.
At the launch of The Daily earlier this month, Apple hinted that the company would soon make an announcement on subscription services for other publishers.
Netflix shares fell $6.78, or 2.7%, to $240.76 in morning trading. Apple's shares gained 17 cents to $359.35.