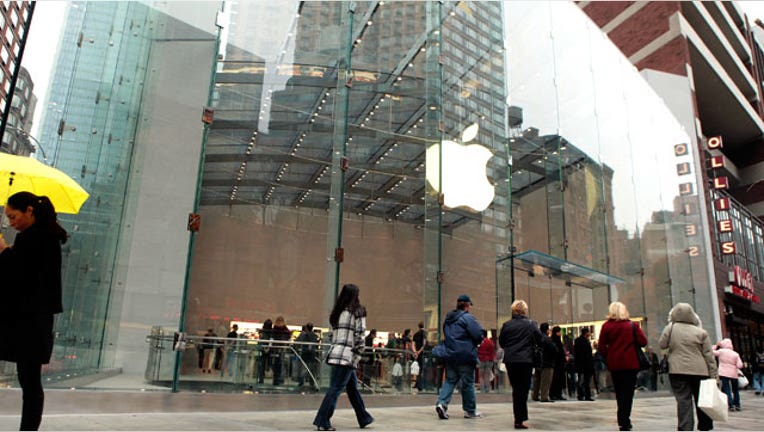 Apple (NASDAQ:AAPL) agreed to buy fingerprint sensor maker AuthenTec (NASDAQ:AUTH) on Friday for a little over $350 million, putting some of its massive cash stockpile to work after announcing a large buyback plan and dividend earlier this year.
AuthenTec and Apple would not say what the tech giant planned to do with the company. In filing with the Securities and Exchange Commission, Melbourne, Fla.-based AuthenTec said it "cannot comment on Apple's intentions."
However, Cupertino, Calif.-based Apple is paying $20 million for AuthenTec's non-exclusive licenses and certain other rights related to hardware and technology, software technology and patents.
AuthenTec makes finger sensor for mobile phones, tablets and personal computers for enterprise, government and consumer markets as well as mobile system security solutions.
In November 2011, AuthenTec bought PeerSec Networks, a provider of security solutions, and in December of that year it acquired Proxure, a provider of syncing and cloud-based storage services for PCs and mobile devices.
The deal with Apple, at $8 a share, represents a premium of 58% over AuthenTec's closing price on Thursday. On Friday, its shares were up more than 63% to a multi-year high of $8.28.
AuthenTec's shares once traded as a high as $17.50 in the months following its initial public offering in late 2007 but fell sharply in August 2008 to as low as $2.30 amid the economic downturn. Shares of Apple are up about $3.85 a share.
The move puts Apple's massive cash stash to work after the iPhone and iPad maker declared a $2.65 quarterly cash dividend and a $10 billion buyback plan in March. As of June 30, Apple had $117.2 billion in cash and cash equivalents and short-term and long-term marketable securities.
Earlier this week, Apple reported a 21% jump in third-quarter earnings on strong iPhone and iPad sales, but those results and sales grew slower than expected. In May, AuthenTec reported a widened first-quarter loss and softer sales.