Apple Hits Back After New York Times Reports 'Significant Problems' With Manufacturers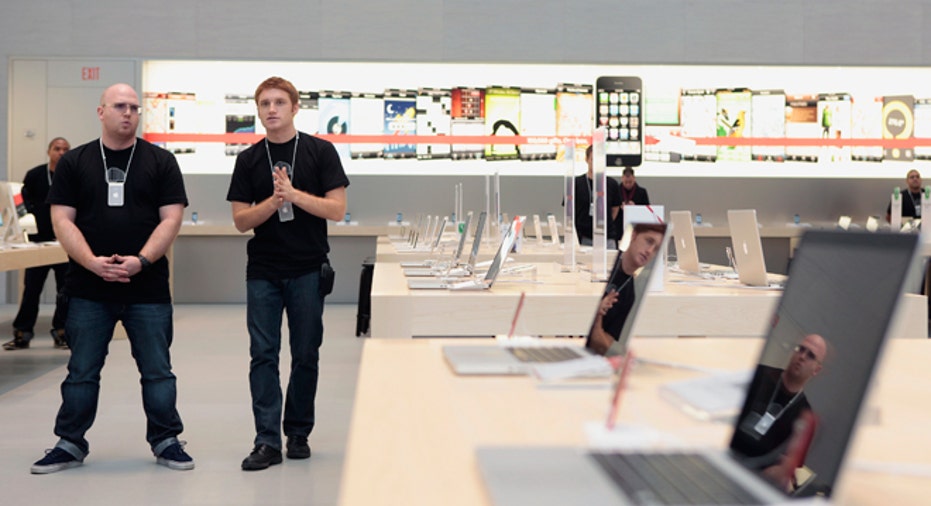 Apple CEO Tim Cook has defends his company after The New York Times posts a damning story describing the working conditions of its employees.
The NY Times published a lengthy feature on 25 January detailing the poor working environment and long hours of workers at the Chinese factory belonging to Foxconn, where Apple's iPhones and iPads are made.
It was reported by The NY Times that Foxconn employees work for 12 hours per day, six days a week and "employees who arrived late were sometimes required to write confession letters and copy quotations."
Cook defended Apple in a company-wide email sent on 26 January and published by 9to5mac: "As a company and as individuals, we are defined by our values. Unfortunately some people are questioning Apple's values today, and I'd like to address this with you directly. We care about every worker in our worldwide supply chain."
Referring to an explosion at the Foxconn factory which killed two workers in May, Cook said: "Any accident is deeply troubling, and any issue with working conditions is cause for concern."
Adding: "Any suggestion that we don't care is patently false and offensive to us. As you know better than anyone, accusations like these are contrary to our values. It's not who we are."
Foxconn assembles around 40 percent of the world's consumer electronics products and has 13 factories in China alone employing between 300,000 and 450,000 workers. The company also has factories in Slovakia, the Czech Republic, India, Mexico and Brazil.
In its damming report, The NY Times claims that employees at the Foxconn factory have complained of harsh conditions and "serious - sometimes deadly - safety problems."
The report claims that employees work excessive overtime, in some cases seven days a week, and live in crowded dorms. "Some say they stand so long that their legs swell until they can hardly walk," the newspaper adds.
Firing back, Cook continued his company-wide email: "For the many hundreds of you who are based at our suppliers' manufacturing sites around the world, or spend long stretches working there away from your families, I know you are as outraged by this as I am. For the people who aren't as close to the supply chain, you have a right to know the facts."
The CEO claims that Apple inspects its factories every year, raising the bar higher and going deeper into the supply chain than its competitors; Cook adds that Apple is "attacking problems aggressively with the world's foremost authorities on safety, the environment, and fair labor."
"Two years ago," The NY Times continues, "137 workers at an Apple supplier in eastern China were injured after they were ordered to use a poisonous chemical to clean iPhone screens." Following this, two explosions in 2011 killed four workers and injured 77.
In early January 2012 a mass suicide threat was successfully averted when around 150 Foxconn employees staged an eight-hour standoff with the company's management on the factory roof, and in 2010 several employees committed suicide in 2010 to highlight poor working conditions.
In his lengthy email, Cook continues: "We will continue to dig deeper, and we will undoubtedly find more issues. What we will not do - and never have done - is stand still or turn a blind eye to problems in our supply chain. On this you have my word."
Just days before The NY Times published its report, Apple created its "Supplier Responsibility at Apple" page, giving information about how the company supposedly treats its workforce and the environment.