Apple Goes Smaller and Cheaper With New iPhone, iPad Pro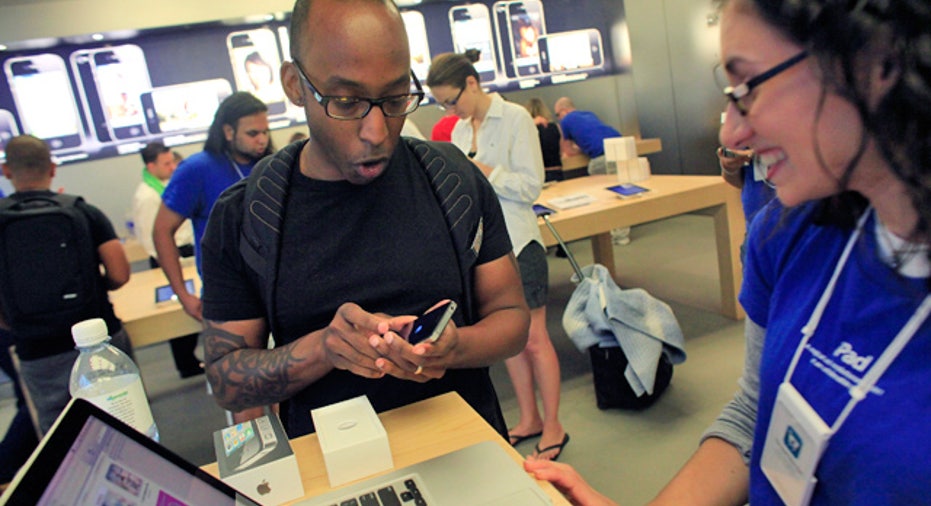 As anticipated, Apple launched a brand new four-inch iPhone on Monday. What nobody expected, however, is the iPhone SE's aggressive pricing. Apple's iconic smartphone has always been a high-end device, but starting at $399, this new addition is aimed at increasing penetration in high-growth markets like China and India.
That's news. It's also smart. After a long period of strong growth following the launch of the bigger-screen iPhone 6 and 6 plus, sales of the Cupertino company's iconic device have begun to slump. This new strategy is designed to reinvigorate growth by enabling consumers to get in on the premium Apple brand at a mid-market price point.
Apple essentially stuffed the performance of an iPhone 6s into the body of an iPhone 5s and, in another first, dumped the numerical designation and simply called it "SE," presumably meaning "special edition." Whether it earns that designation remains to be seen. Apple's last go at the mid-market, the colorful "5c," didn't fare so well.
The good news is I don't see the iPhone SE cannibalizing Apple's high-end phone sales in mature markets like the U.S. and Europe. Users who want the bigger screen will buy the bigger screen. Instead, the company expects to pick up millions of price-sensitive would-be Android users and penetrate emerging Asian markets. At least that's the plan.
In another surprise move meant to accelerate growth, the tech giant also dropped the starting price for the Apple Watch from $349 to $299 and introduced some new band options.
The question is, will that price drop remain permanent with subsequent versions or will the much-anticipated sequel start at $349 when it launches, probably later this year? I suspect it's the latter, but again, we'll have to see. Features to look for in the Apple Watch 2: What else but thinner, faster, lighter, longer battery life or some combination thereof.
Which brings us to the ongoing saga, "As the iPad Turns." When we left off, CEO Tim Cook had taken great pains to explain why nobody should worry about the continuing decline in iPad sales because the industry-leading tablet is not even six years old and users simply have yet to find the right upgrade cycle.
Until they do, the Silicon Valley tech giant yesterday introduced a smaller 9.7-inch version of the monster 12.9 inch iPad Pro it launched last September. At Monday's event, senior veep Phil Schiller positioned the iPad Pro as the "ultimate PC replacement."
Actually, it competes head-on with archrival Microsoft's own Surface tablet, which is already doing a pretty effective job of cannibalizing the Windows notebook PC market. But I expect the smaller iPad Pro's aggressive starting price of $599 to be very attractive to a lot of users sitting on old laptops.
Now with two versions of iPad Pro, iPad Air 2, and iPad mini 2 and 4, I hear Las Vegas is making odds on how many different options and form-factors it will take before iPad sales finally start to bottom out. To be fair, Apple did sell more than 250 million iPads during its first five years. That's a category killer if I've ever seen one.
While pricing for the fourth generation Apple TV remains unchanged, the company did announce an automatic software update, tvOS 9.2, which greatly improves the user experience – or relieves user frustration, depending on your point of view – by enhancing the Siri Remote's voice control, search and input capability.
Users will finally be able to dictate username and password, voice search among 5,000 dedicated TV apps, bundle multiple apps into named folders and use a Bluetooth keyboard for easier text entry. Personally, I think it was a mistake to launch Apple's first streaming video set-top-box without those "must have" features, but that's just me.
I'd be surprised if this spring launch gets a lot of people excited, but you've got to look at the big picture here. Considering that Apple is projecting a down quarter compared to last year – its first in more than a decade – going smaller and cheaper to grow market share and revenue is a wise move in advance of the fall iPhone 7 launch.