Apple Eyes 3Q Debut for New Thinner, Lighter iPhone 5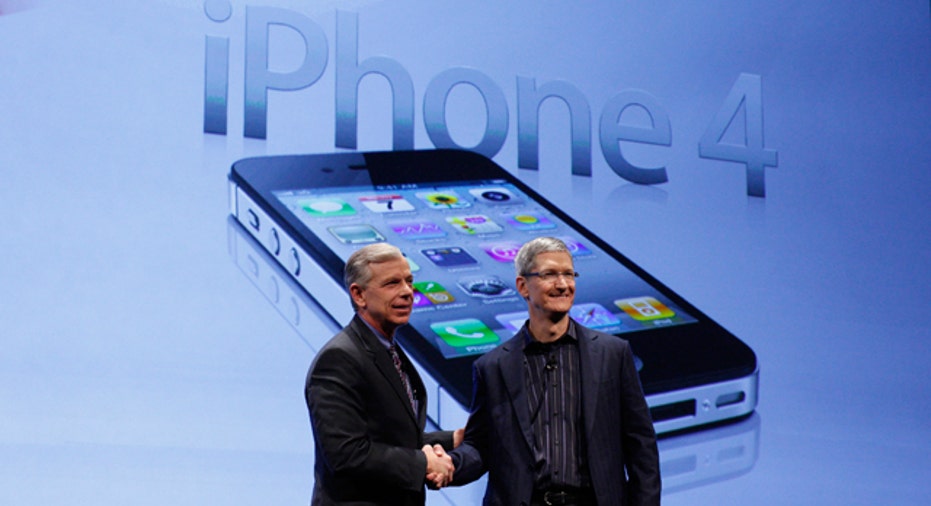 Apple (NASDAQ:AAPL) is reportedly working with suppliers on a new souped-up iPhone that is expected to launch in the third quarter.
According to Dow Jones Newswires, the new edition of the blockbuster product will have an 8-megapixel camera and a Qualcomm (NASDAQ:QCOM) wireless baseband chip.
Apple has placed orders for components for an aggressive 25 million new iPhones by the end of the year, the wire service reported.
The latest incarnation of the iPhone is expected to be thinner and lighter than the iPhone 4, its predecessor. Apple sold 18.6 million iPhones in its fiscal second quarter, up 15% from the quarter before.
Separately, analysts at Sterne Agee boosted their profit outlook on Apple, projecting fiscal third-quarter EPS of $5.95, up from $5.75 previously, according to MarketWatch.
Apples stock had a muted response to the days news, trading virtually unchanged at $349.43 ahead of Wednesdays open. The stock has rallied over 8% year-to-date.