Apple Event: iPad Pro and Mac Get Upgrades, Watch Gets an AI Boost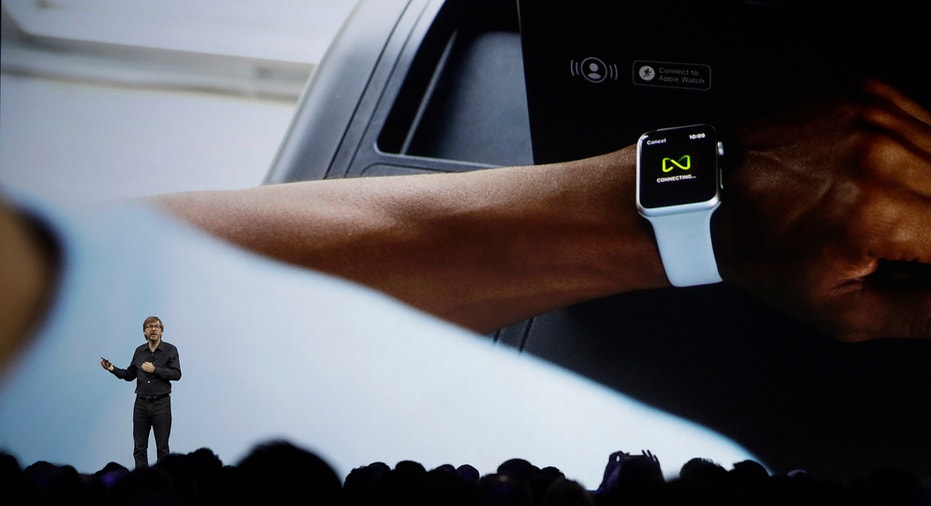 Apple Inc. on Monday hosted a news-packed conference that included the announcement of updated iMac and iPad Pros as well as software updates like a person-to-person payment system for Apple Pay and a platform for developers to create augmented reality apps.
The company also said it is injecting more artificial intelligence into its Apple Watch, updating software to automatically surface information for users and revising its music feature to show playlists and album art.
The updates played a central role at Apple's annual Worldwide Developers Conference, a gathering of 5,300 developers who create the apps central to the iPhone and other devices.
Apple said it is updating its iPad Pro with a 10.5-inch retina display and a refresh rate the company said is twice as fast, making videos smoother and crisper. Smaller exterior borders around the screen make the display 20% larger than its predecessor.
Sales of iPads have fallen for three straight years, and the tablet category overall has slowed as consumers embrace detachable products like the Microsoft Surface, a tablet that comes with a keyboard. The iPad Pro has tried to address that with a smart keyboard sold separately, but it has been unable to return Apple's tablet to sales growth.
New software for the iPad will feature a dock at the bottom of the device, so that users can move in and out of apps more simply. It also has drag-and-drop capabilities so that users can transfer information from a website into an email with ease. The result is a system that has more of the functionality of a computer.
Apple Pay, meanwhile, is being updated with a new payment-to-payment system, allowing users to send money to friends and family within the iPhone messages system.
The company said it is adding Siri intelligence to the Apple Watch. The service, which has been available on the iPhone for more than a year, will use machine learning to adapt automatically to a user's routines, serving up prompts for running apps for those who regularly run in the morning or afternoon.
People will be able to scroll through those options. The result is a device that will feel more like a remote control.
"This is an intelligent active assistant right on your wrist," Apple's Vice President of Technology Kevin Lynch said.
Mr. Lynch said Apple is updating the music feature on the app, making playlists available and album art. To date, the music feature has been relatively bland, offering just the song name and an arrow to advance songs.
Fitness remains a key focus on the Apple Watch. The company said its software has been updated to offer high-intensity interval training. It also has worked with gym equipment manufacturers, so Apple Watch users can sync with machines they work out on in the future.
Apple Watch will add coaching algorithms to tell users how much they need to walk to hit fitness goals at the end of the day.
Apple also said Monday that Amazon.com Inc.'s Prime Video will be added to its Apple TV devices later this year. The lack of Amazon's streaming service was seen as a hole in the Apple TV's lineup.
Additionally, Apple played up virtual reality with both its Mac hardware and software, announcing it is updating its line of iMac desktop computers with new chips from Intel Corp. that increase processing speeds and improve graphics. The iMac will cost $1,299.
It also said its new Mac High Sierra operating software offers new features for developers designing virtual reality games and experiences. During a demonstration, developers from Epic Games and Industrial Light and Magic demonstrated the way designers could shoot fire inside a virtual reality design of "Star Wars."
Apple also said it is updating its entire line of MacBooks with Intel's seventh-generation processors known as Kaby Lake. The refreshed MacBook Air, MacBook and MacBook Pro began shipping on Monday.
The company said it has updated Siri, making its voice sound more natural and giving it translation abilities across about five languages. Now users can say, "How do you say, 'What are the most popular dishes in your restaurant' in Chinese?" and Siri will reply in Mandarin for the user. Other languages include English to German, French and Spanish.
Write to Tripp Mickle at Tripp.Mickle@wsj.com
(END) Dow Jones Newswires