Apple Cuts CEO Tim Cook's Pay, Citing Performance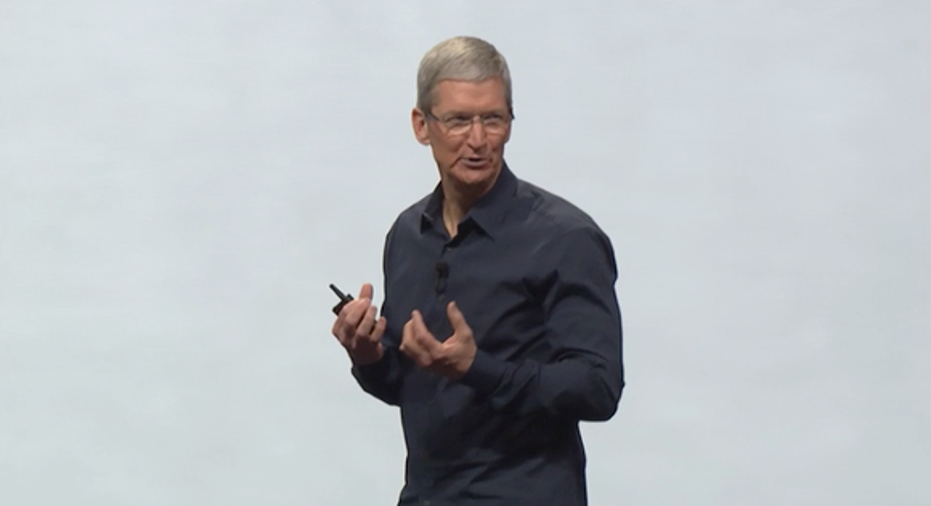 Apple Inc. said Chief Executive Tim Cook and other leaders received less total compensation in 2016 as the company missed its revenue and profit goals for the year.
According to a regulatory filing on Friday, Apple said its annual sales of $215.6 billion were 3.7% below its target of $223.6 billion, and its operating income of $60 billion was 0.5% short of the $60.3 billion target.
As a result, company executives got 89.5% of their targeted annual cash incentive. In 2015, the executives got 100%. In all, Mr. Cook received $8.75 million in total 2016 compensation, down from $10.28 million in 2015. Other executives also received lower pay.
Apple last year faced declining revenue as it grappled with the first prolonged slump in iPhone sales.
Mr. Cook's pay fell 15% last year versus a 9.6% average decline for Apple's other named executives, as cash incentives make up a larger percentage of his compensation. Pay for Chief Financial Officer Luca Maestri fell 10% to $22.8 million, which includes about $20 million in stock awards.
In a filing last August, Mr. Cook said he received 1.26 million Apple shares, valued around $135 million at the time, that previously were restricted. Mr. Cook earned the bulk of the shares by remaining CEO for five years. He earned additional shares because of Apple's stock performance.
Write to Austen Hufford at austen.hufford@wsj.com