Apple CFO to Retire at End of September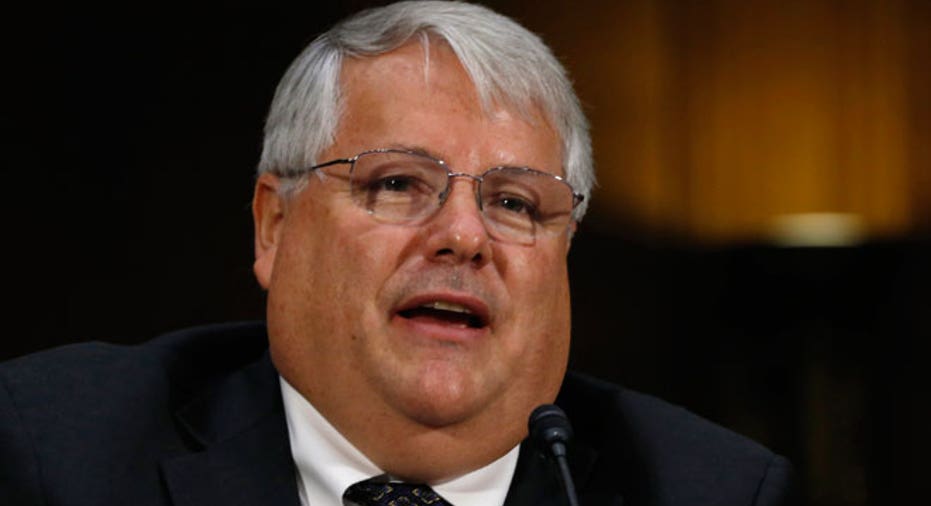 Apple (NASDAQ:AAPL) on Tuesday named Luca Maestri as its incoming chief financial officer to succeed Peter Oppenheimer, who plans to retire at the end of September.
The consumer tech giant said Oppenheimer will begin to transition the CFO role to Maestri in June. Oppenheimer joined Apple in 1996 and has served as its CFO since 2004. Since then, Apple's annual revenue has grown from $8 billion to $171 billion, the company noted.
On Monday, Goldman Sachs (NYSE:GS) announced the appointment of Oppenheimer, 51, to its board of directors.
"His guidance, leadership and expertise have been instrumental to Apple's success, not only as our CFO but also in many areas beyond finance, as he frequently took on additional activities to assist across the company," Apple chief executive Time Cook said.
Maestri, currently Apple's senior vice president of finance and corporate controller, previously served as CFO of Nokia Siemens Networks and Xerox (NYSE:XRX). He began his career with General Motors (NYSE:GM), working in finance and operating roles at the automaker for 20 years.
"When we were recruiting for a corporate controller, we met Luca and knew he would become Peter's successor," Cook said. "His contributions to Apple have already been significant in his time with us and he has quickly gained respect from his colleagues throughout the company."
Oppenheimer said in a statement that after 18 years at Apple, he wants to spend more time with his family and become more involved at his alma mater, California Polytechnic State University. He also wants to finish the requirements for his pilot's license.
Apple shares rose $3.34, or 0.6%, to $531.10 in pre-market trading.