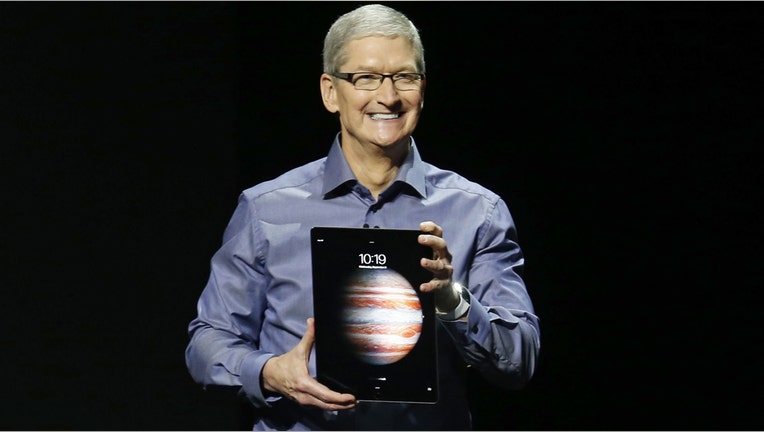 Apple said it has 15 million users on its streaming-music service, including 6.5 million paying subscribers.
Speaking at WSJDLive, The Wall Street Journal's global technology conference, Apple CEO Tim Cook said the company has 6.5 million paying customers for Apple Music and 8.5 million customers on three-month trials.
Apple launched Apple Music on June 30 and offered every user a three-month trial period. After the trial period, users pay $9.99 a month for individual subscriptions or $14.99 for families. The first batch of customers came off the trial period at the end of September.
In August, Apple senior vice president Eddy Cue, who is overseeing the rollout of Apple Music, said it had 11 million people on the trial version of the service. That suggests that nearly 60% of those users agreed to pay for the service after the trial period ended.
By comparison, Spotify, which launched in 2008, says it has 75 million active users and 20 million subscribers.
Mr. Cook said consumers are responding positively to one of the main differentiating features of its service: human curation of playlists.
"The runway here is really good," he said.
Mr. Cook also said that the new version of Apple TV will start shipping at the end of next week. The company will start accepting orders for its new video box on Monday.
He said that the new device lays the foundation to change the TV viewing experience--even though Apple hasn't secured all the content deals necessary to match the offerings of cable and satellite providers.
Mr. Cook argued that "linear viewing" of television through channels is disappearing, and that the current TV-watching experience has outlived its usefulness. Mr. Cook argues that Apple TV, with its ability to search across various streaming services and interact with apps, has "developed an infrastructure to fix [a] terrible broken thing that none of us like."
He added: "The starting gun has been fired."
Mr. Cook also spoke unusually frankly about the automobile industry, although he declined to address Apple's interest in building an electric car. He said he sees a "massive change" coming in the automobile industry as major technologies shift the sector away from today's combustion-engine focus.
He said he sees software, electrification and autonomous driving technologies playing a crucial role in the cars of the future. "That industry is at an inflection point for massive change, not just evolutionary change," he said.
In the short run, Mr. Cook said, Apple is focused on improving the information and entertainment system in cars through its CarPlay service.
Write to Daisuke Wakabayashi at Daisuke.Wakabayashi@wsj.com