Apple CEO Cook's 2012 Payout Plunges to $4.17M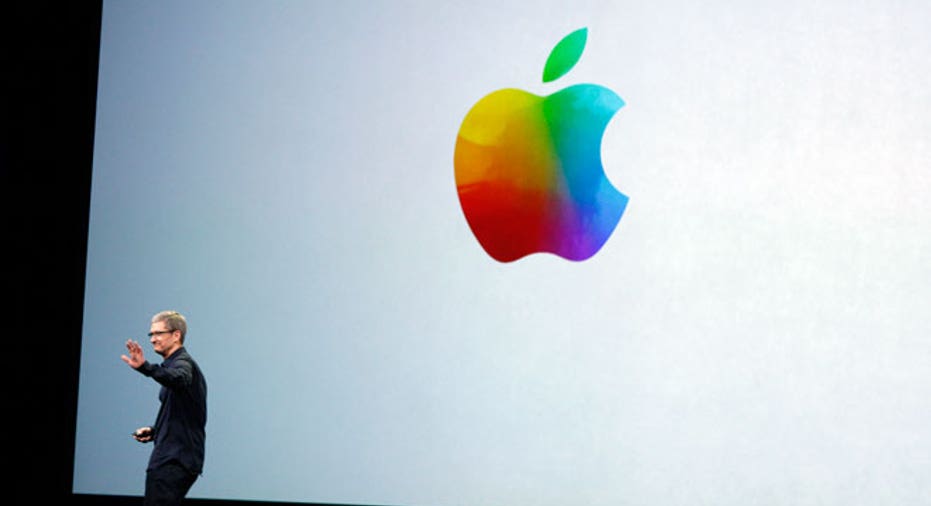 After raking in $378 million last year, Apple (NASDAQ:AAPL) CEO Tim Cook received total compensation of just $4.17 million in 2012 due to a lack of stock awards, new regulatory filings reveal.
The pay details for Cook and other senior Apple execs come as the iPhone and iPad maker has hit a relative rough patch in recent months, with its share price tumbling 27% from record highs.
According to Securities and Exchange Commission filings released on Thursday, Cook's base salary rose to $1.36 million in 2012, up from $900,000 in 2011 and $800,016 in 2010.
However, Cook, who took over for Apple co-founder and chief innovator Steve Jobs in 2011, did not receive any stock awards after hauling in $376.18 million of awards in 2011. Cook also received $52.33 million in stock awards in 2010.
When non-equity incentive plan and all other compensation are included, Cook received about $4.17 million in 2012, down 99% from nearly $378 million last year and $59.09 million in 2010.
Don't feel too bad for Cook, though, as his $376.2 million in stock awards from last year was one of the largest payouts in history and will be received over the course of a decade.
While Apple is still the most valuable company in the world and a beast in the consumer-electronics world, the company has come under increased pressure, especially on the smartphone front from the likes of Samsung and other devices powered by Google's (NASDAQ:GOOG) Android software.
Earlier this year a negative response to Apple's map program on the iPhone prompted Cook to apologize and reverse the company's stance by once again allowing Google Maps back on Apple devices.
The other four top Apple execs listed in the regulatory filings took home significantly more money this year than Cook.
Robert Mansfield, Apple's senior vice president of technologies, received total compensation of $85.54 million this year, including $83.12 million in stock awards, while Chief Financial Officer Peter Oppenheimer hauled in $68.59 million.
Apple said Bruce Sewell, general counsel and secretary, brought home $68.99 million in total compensation and Jeffrey Williams, senior vice president of operations, was awarded $68.69 million in total compensation.
Shares of Cupertino, Calif.-based Apple dipped 0.39% to $510.90 Thursday morning, trimming their 2012 gain to 26%.