Apple boss Tim Cook optimistic about UK's future outside EU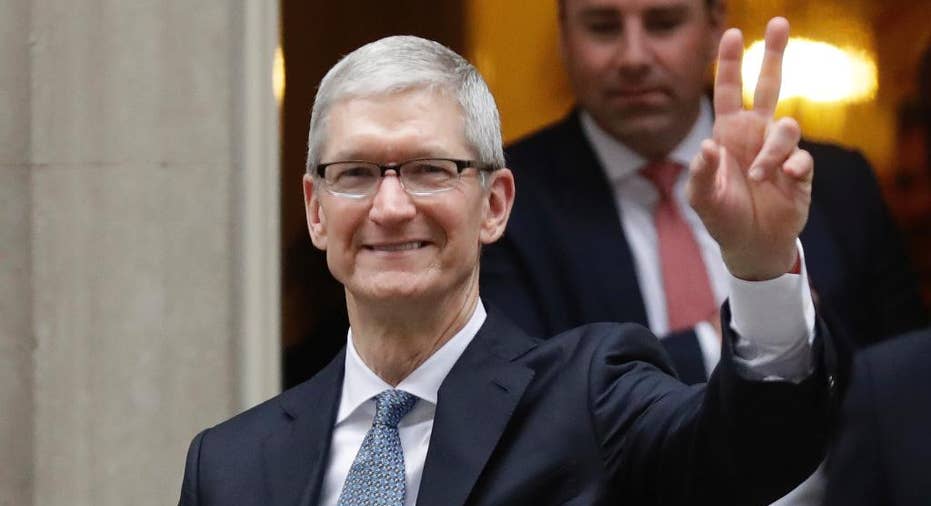 Apple CEO Tim Cook says the technology giant is committed to Britain's future outside the European Union.
Cook said after meeting with British Prime Minister Theresa May on Thursday that he's optimistic about the country's prospects, noting that Apple is moving ahead with a new UK headquarters in London. Cook also met with London Mayor Sadiq Khan amid uncertainty about the impact that Britain's decision to leave the 28-nation bloc will have on the U.K. economy.
Cook says Apple is "doubling down on a huge headquarters in the Battersea area and we're leaving significant space there to expand."
He says "we're a big believer in the UK , we think you'll be just fine ... yes, there will be bumps in the road along the way, but the U.K.'s going to be fine."