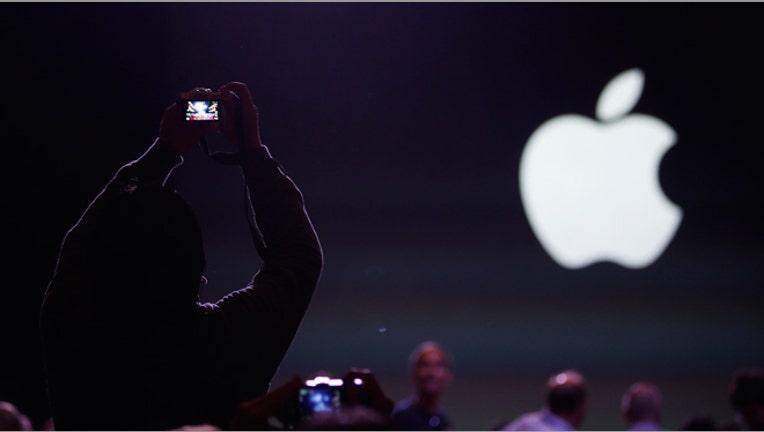 Apple Inc. (NASDAQ:AAPL) shares closed Tuesday at $122.02, giving the maker of iPhones and iPads a market value of more than $700 billion--the first U.S. company to close above that mark.
The Cupertino, Calif., company had crossed the $700 billion mark in November and last week but had not closed at that level. Tuesday's close valued Apple at $710.7 billion.
Market value is a commonly used term among investors to measure how much a company is worth. It is determined by multiplying the company's shares outstanding by its stock price. Apple's market value--or market capitalization, as it is also known as--is based on the company's 5.82 billion shares outstanding.
Apple's market value is nearly double each of the next three largest companies on the S&P 500 index. Exxon Mobil Corp. is second to Apple with a market cap of about $385 billion; Berkshire Hathaway Inc., with its two classes of stock, is third at $370 billion; and Microsoft Corp. is fourth at $349 billion, according to FactSet.
The iPhone maker first passed Exxon Mobil in value in August 2011 and has remained larger than the energy giant since August 2013.
Apple's mark comes nearly two weeks after the company reported earnings of $18 billion on revenue of $74.6 billion during the holiday quarter. The quarter was driven by a 46% increase in sales of iPhones, the device that has helped to propel Apple's stock in recent years. In January 2007, when former Chief Executive Steve Jobs first showed off the iPhone, Apple had a market value of $76 billion.
Since Apple's initial public offering in December 1980, the company's market value has risen more than 50,600%. Since Tim Cook became CEO on Aug. 24, 2011, Apple's value has more than doubled.
The company's run may not be over, according to analysts. Barclays analyst Ben Reitzes this week became the latest to predict that Apple shares could reach $150.
"We believe there hasn't been enough attention paid to the extraordinary level of free cash flow -- basically, how much money is coming in the door after subtracting capital expenditures -- Apple generated in its most recent quarter, and what it means for future cash generation as well," Mr. Reitzes wrote.