Apple Awards New Retail Chief Ahrendts $68M in Stock Grants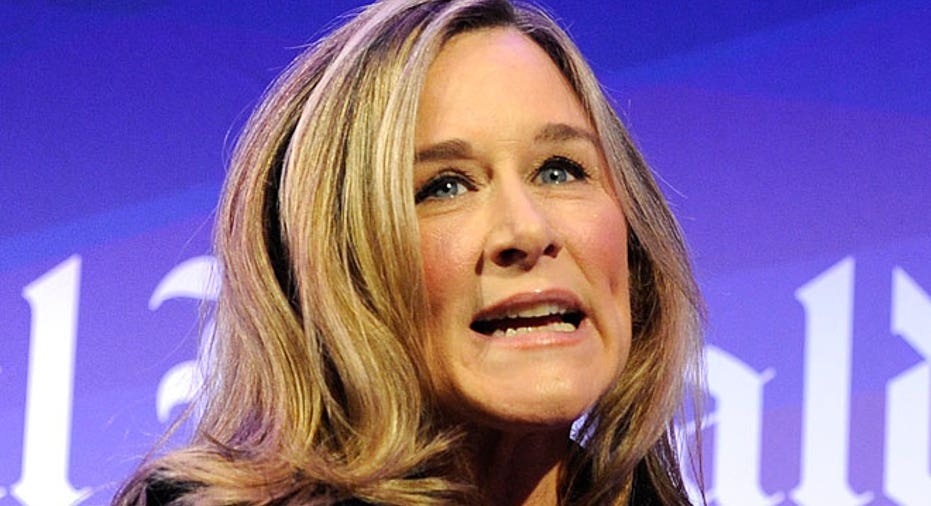 Apple (NASDAQ:AAPL) has awarded its new retail head Angela Ahrendts $68 million in stock grants, betting her experience as Burberry CEO will help to aggressively expand and improve the tech giant's retail footprint.
The grants aren't paid immediately, and are contingent on a variety of Apple performance metrics.
The announcement, unveiled late Monday through securities filings, comes as the company's stock tops $600 a share for the first time since 2012. Its shares were up 3% to $604 early on Tuesday.
During Ahrendts' nearly eight-year stint at CEO of the luxury-fashion company, Burberry's market capitalization nearly tripled to more than $3 billion. Its stock during that time skyrocketed some 250%.
She also led the company's aggressive social media push -- known for its attractive and appealing videos that span social media accounts from Google's (NASDAQ:GOOG) YouTube to Facebook's (NASDAQ:FB) Instagram.
Apple announced the move in October, and Ahrendts officially switched from London-based Burberry to the Cupertino, Calif-based tech darling last week.
The move comes a week after Apple, whose shares are up 31% over the last 12 months, reported a stronger-than-expected second-quarter profit and revenue and forecast in-line current-quarter sales. It also announced plans to increase its dividend and split its stock.
During the conference call, Apple CEO Tim Cook said the iPhone maker was excited about welcoming Ahrendts, expected to drive Apple's international expansion.
Last quarter, it opened its first stores in Brazil and Turkey, bringing its retail stores to 15 countries.