Apple Announces iPhone 4S: What's New?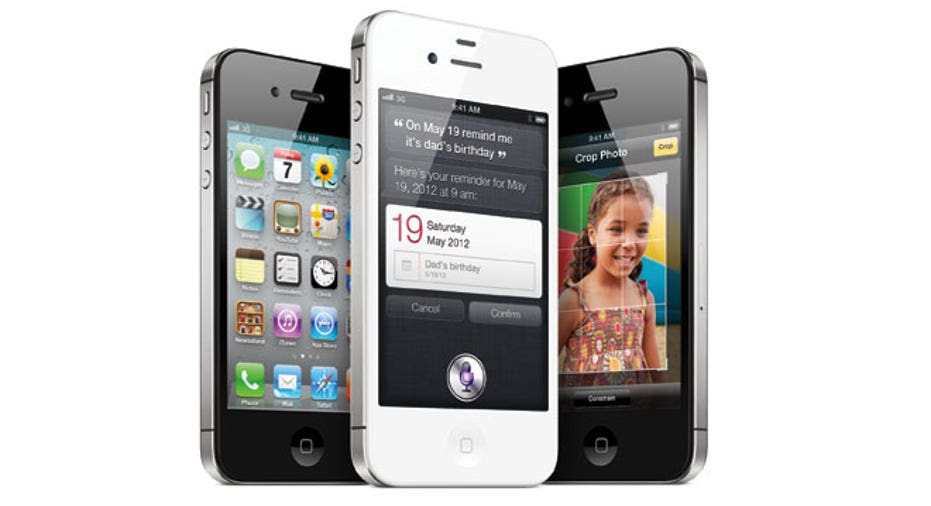 Apple (NASDAQ:AAPL) on Tuesday unveiled its highly-anticipated iPhone 4S, featuring speed and camera improvements as well as a new assistant feature called "Siri."
Much like Apple's iPhone 3GS model was with the 3G, the 4S isn't a redesigned product, but rather an incremental update in the same form factor.
"Inside it's all new," said Phil Shiller, Apple senior vice president of Worldwide Product Marketing, said at a press event.
Indeed, the iPhone 4S has quite a few updates internally. It includes a dual-core A5 chip, delivering twice the speed of the iPhone 4's processor and seven times the graphics capabilities, according to Apple. Also updated is the smartphone's camera, which is now eight megapixels rather than five, and alongside the new processor offers improved image signal processing.
The new model records in full 1080p high-definition resolution video and has a new image-stabilization feature, which anyone who's ever recorded shaky video while riding in a car should appreciate.
Network-wise, the iPhone 4S has the ability to use both GSM and CDMA technology, allowing users to roam internationally on both types of networks. International roaming with the iPhone 4 had typically been a strong point for AT&T (NYSE:T), as GSM technology is used more than CDMA internationally. This may level the playing field for Verizon Wireless (NYSE:VZ). Apple also said the device would finally be available on Sprint's (NYSE:S) network.
Finally, Apple announced its new personal assistant feature called "Siri," which "helps you get things done just by asking." Siri is more than just voice activation; it actually interprets natural language to look information up or perform functions on the iPhone. For example, according to Apple, users could say, "Remind me to call Mom when I get home," and Siri would set the phone to automatically give you a notification (with the help of the smartphone's GPS) once you enter your house.
The iPhone 4S will be available for pre-order Friday, October 7. Customers can purchase the new smartphone starting Friday, October 14. The 16GB, 32 GB, and 64GB versions will cost $199, $299, and $399, respectively with a two-year contract.