Apple 2Q Results Easily Top Estimates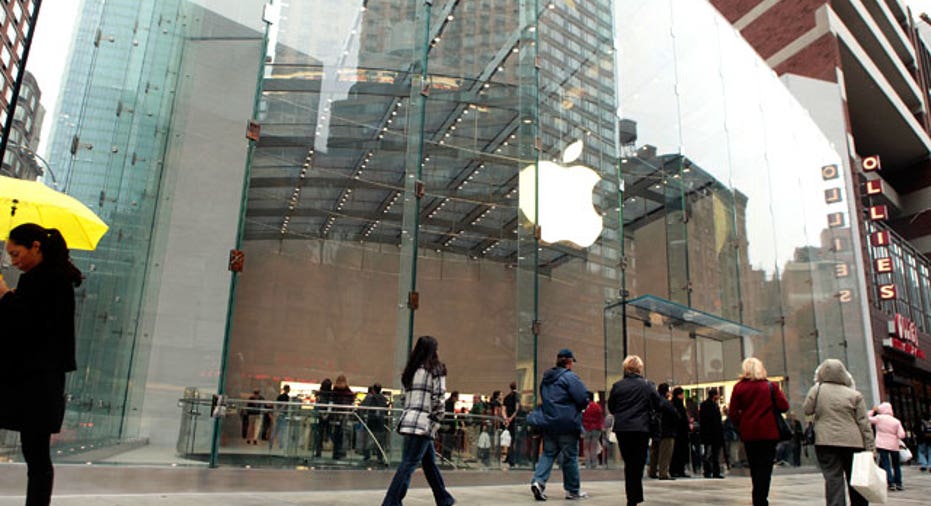 Tech bellwether Apple Inc. (NASDAQ:AAPL) posted second-quarter results that smashed expectations on stronger iPhone sales. The shares jumped 3% in after-hours trading, even as the company gave muted guidance for the fiscal third quarter.
Apple forecast third-quarter earnings of $5.03 per share, on revenue of about $23 billion. That's beneath analyst forecasts for $5.25 a share on revenue of $23.82 billion; however, the Street had expected a more conservative view as a result of production problems due to the earthquake in Japan.
In the second quarter, the consumer tech giant weighed in with profit of $5.99 billion, or $6.40 a share, compared with year-ago earnings of $3.07 billion, or $3.33 per share.
Revenue soared to $24.67 billion, up from $13.50 billion in the second quarter of last year.
Gross margin narrowed slightly to 41.4% during the second quarter, down from 41.7%, one year ago. The company said international sales made up 59% of quarterly revenue.
The results handily topped both consensus estimates and the whisper number. Analysts had predicted fiscal second-quarter earnings of $5.36 on revenue of $23.34 billion, according to a poll by Thomson Reuters; the whisper number was $5.49, according to WhisperNumber.com.
The company was expected to do well in the fiscal second quarter, with iPhone sales rising after its launch on Verizon (NYSE:VZ) and the launch of the iPad 2. IPhone unit sales rose 15% to 18.6 million in the second quarter, as iPad unit sales slipped 36% to 4.7 million units.
"With quarterly revenue growth of 83% and profit growth of 95%, we're firing on all cylinders," said Steve Jobs, Apple's CEO, in a statement. "We will continue to innovate on all fronts throughout the remainder of the year."
Shares of Apple rose more than 1% in Wednesday's session, up $4.55 to close the day at $342.41.  The stock was up $9.93, or 3%, in after-hours trading.