AP Source: Joshua Kushner May Buy Miami Marlins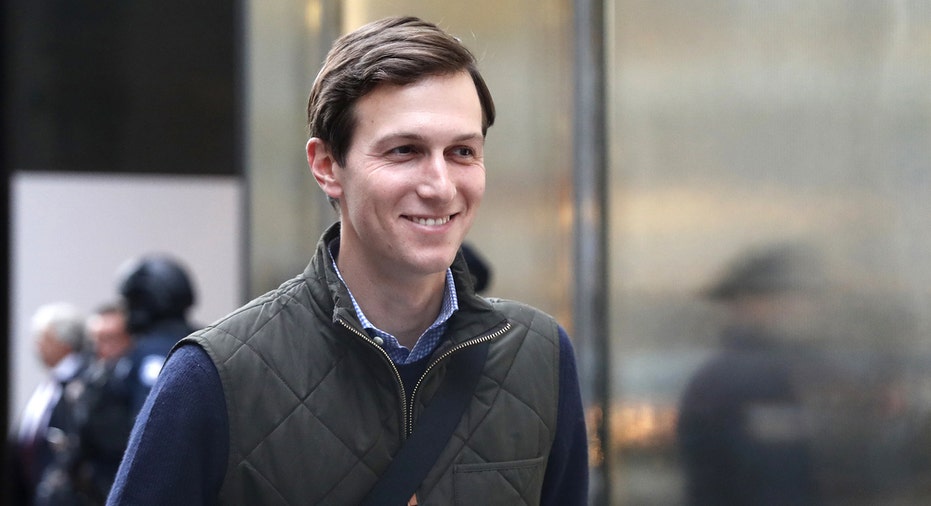 MIAMI (AP) — The Kushner family, which already has close ties to the White House, may soon join Major League Baseball.
Joshua Kushner, whose older brother is an adviser to President Trump, has a preliminary agreement to buy the Miami Marlins for about $1.6 billion, a person with direct knowledge of the negotiations said Friday.
The person spoke to The Associated Press on condition of anonymity because the Marlins and owner Jeffrey Loria have not commented publicly on negotiations.
The preliminary agreement preceded due diligence by Kushner, the person said, adding the final offer could be much lower than $1.6 billion. Other parties are also interested in buying the Marlins, and Loria might reopen negotiations with them.
Kushner, 31, is a New York City businessman and investor and part of the real estate family that also includes Jared Kushner, Donald Trump's son-in-law and an adviser to the president. Joshua is Jared's younger brother.
Jared Kushner, who is married to Ivanka Trump, is not believed to part of the effort to the buy team. Neither is the Kushners' father, Charles, who ran the family real estate firm until he went to prison for tax evasion, making illegal campaign contributions and witness intimidation. "Under Major League Baseball rules, the Commissioner's Office must be informed of any conversations about a potential sale," Major League Baseball said in a statement Thursday. "The Commissioner's Office has not heard directly or indirectly of any conversation involving Charles Kushner."
Any sale must be approved by at least three-quarters of Major League Baseball teams. The Marlins haven't reached the payrolls since 2003, longest streak in the National League, and finished last in the NL in attendance in 11 of the past 12 years despite moving into a new ballpark in 2012. Small crowds have been blamed in part on Loria's unpopularity stemming from the team's perennially small payrolls and a financing agreement for the new ballpark widely viewed as unfair to taxpayers.
The 76-year-old Loria, a New York art dealer, approved increasing team payroll by one-third this season to about $100 million, which raised speculation he wanted a competitive team to make it more appealing to potential buyers.
Loria bought the Marlins for $158.5 million in 2002 from John Henry, now part of the Boston Red Sox ownership group.