AOL Acquires Local News Aggregator Outside.in for its Patch News Site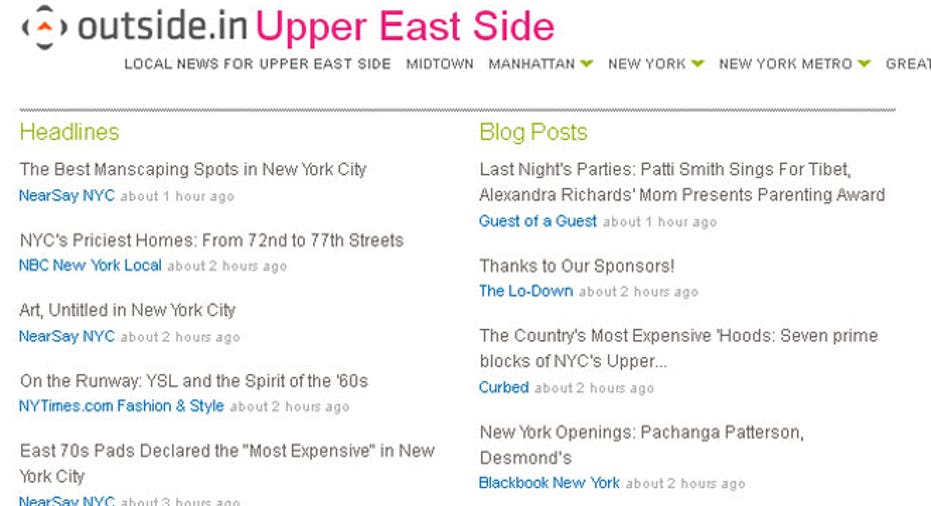 Just weeks after its purchase of the Huffington Post in a $315 million deal, AOL is going local, reportedly purchasing local-news aggregator Outside.in to beef up its own Patch news site, as the battle for hyperlocal news dominance heats up.
Technology site TechCrunch confirmed with Patch's president Warren Webster that Outside.in will be integrated with Patch.
As TechCrunch points out, Business Insider reported this acquisition is worth less than $10 million, but specifics of the deal are not known.
AOL-owned Patch, which was itself a startup before being bought by AOL in 2009, calls itself "a community-specific news and information platform dedicated to providing comprehensive and trusted local coverage for individual towns and communities."  It includes original reporting on local news matters, whereas Outside.In says it "organizes news and information around more than 57,830 neighborhoods across the United States."
According to the report, Outside.in has seen traffic slowing in recent months, but AOL has been trying to expand the number of areas Patch covers.
AOL faces competition in the space, however, as popular search engines, including Yahoo and Google, offer their own local-news aggregation services.