Anything.Goes: Internet Body Throws Open Domain Names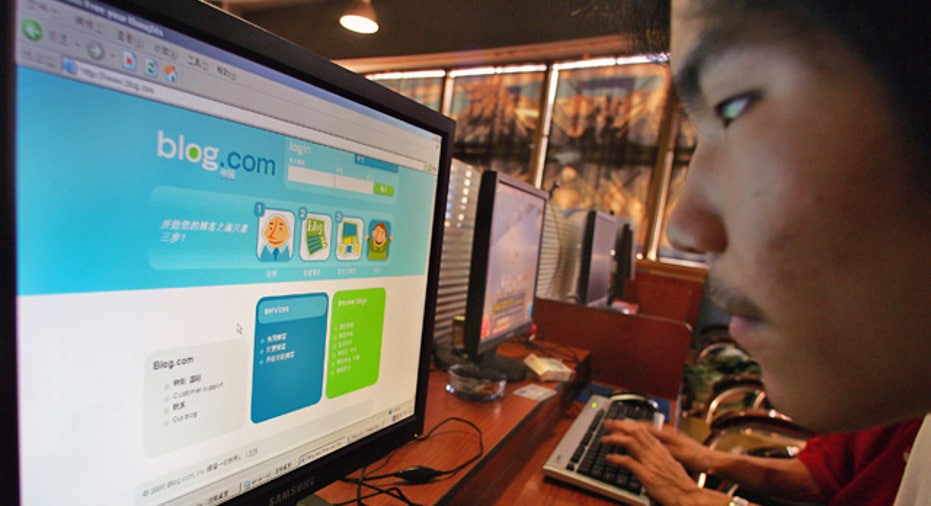 Good.food, learnto.salsa, glossy.lipstick -- people and companies will be able to set up a website with almost any address by the end of next year if they have a legitimate claim to the domain name and can pay a hefty fee.
The Internet body that oversees domain names voted on Monday to end restricting them to suffixes like .com or .gov and will receive applications for new names from January 12 next year with the first approvals likely by the end of 2012.
And they can be in any characters -- Cyrillic, Kanji or Devanagari for instance, for users of Russian, Japanese and Hindi.
"It's the biggest change I think we have seen on the Internet," Peter Dengate Thrush, chairman of the Internet Corporation for Assigned Names and Numbers (ICANN), told reporters.
"We have provided a platform for the next generation of creativity and inspiration."Experts say corporations should be among the first to register, resulting in domain names ending in brands like .toyota, .apple or .coke.
The move is seen as a big opportunity for brands to gain more control over their online presence and send visitors more directly to parts of their sites -- and a danger for those who fail to take advantage.
Japanese electronics giant Canon, for instance, has already said it plans to apply for rights to use domain names ending with .canon.
ONE "NO" VOTE
The new gTLD, or generic top-level domain, program was approved by 13 votes to one with two abstentions by the board of ICANN at a meeting in Singapore.
The sole opposition came from a member who felt that more time was needed to hold discussions with government and others parties, ICANN officials said.
The new names could infringe on social and religious sensitivities, for instance if someone wanted to set up a .nazi domain, said Dengate Thrush.
And people who have invested in securing lucrative .com domains will find the value of the holdings diluted by the new rules, he added.
Thrashing out the rules and overcoming objections has taken years, ICANN officials said.For instance, while the new steep charges of $185,000 to apply for a domain name could deter cyber-squatters, companies with well known trademarks worry that they may have to contend with series of copycat names like coke.paris or google.zambia.
ICANN hopes to weed these out in an intensive approval process that will take months, at the least, and also involve governments and other agencies.
"I think we've crossed the Rubicon," said Antony van Couvering, CEO of Top Level Domain Holdings Ltd.
"We were expecting it to happen some time in 2009," he said, adding that the change was also delayed by governments wanting to handle trademark issues in their own countries. "The process has been so lengthy that some people who wanted to do it are now either broke or disgusted."
Besides the $185,000 to apply, individuals or organizations will have to show a legitimate claim to the names they are buying. ICANN is taking on hundreds of consultants to whom it will outsource the job of adjudicating claims.
Today, just 22 gTLDs exist -- .com, .org and .info are a few examples -- plus about 250 country-level domains like .uk or .cn. After the change, several hundred new gTLDs are expected to come into existence.
As well as big brands, organizations such as cities or other communities are expected to apply.GTLDs such as .nyc, .london or .food could provide opportunities for many smaller businesses to grab names no longer available at the .com level -- like bicycles.london or indian.food.
"It's the next expansion of the Internet, it's the future of the Internet," said Kieren McCarthy, the CEO of .Nxt,Inc, a San Francisco-based company which covers Internet policy and governance issues.
"I think our kids will think that we were crazy to always talk about .coms."