Anxious About the Mortgage Process? Start Here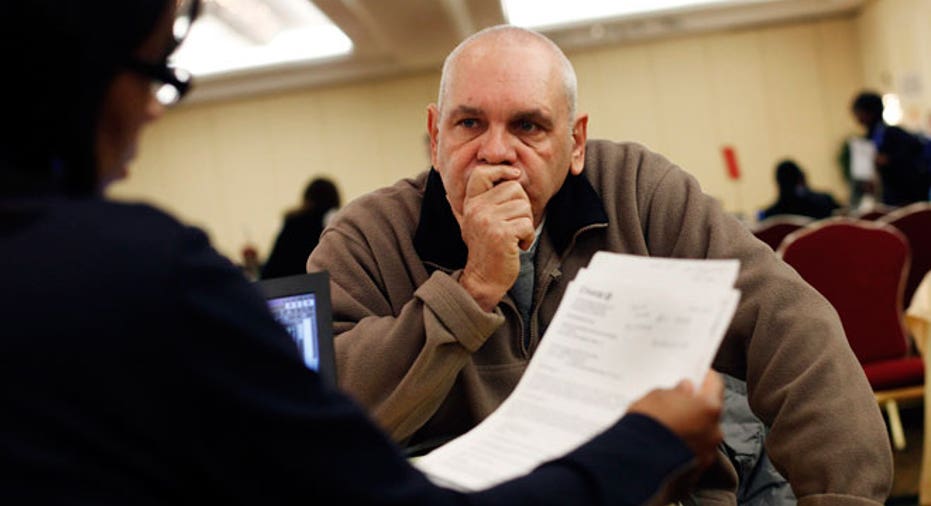 Let's be frank: It's not easy to get a home mortgage. Nor is it impossible. In fact, millions of people apply for and obtain a new mortgage every year.
If you want to get a mortgage but you're anxious about the process, you might want to start with online research and self-education.
Online is where most people begin, according to research from the National Association of Realtors, or NAR. Researching online can help you get comfortable with the process and find professionals to contact.
Eventually, you'll have to reach out to a live person to move forward. As Ken Pozek, a Realtor with Keller Williams Realty in Northville, Mich., says, "You can't figure out everything using an app.
"Until you talk to someone who's very knowledgeable, you might forget to ask about private mortgage (insurance), homeowner association dues -- there are so many little idiosyncrasies. It's the mortgage professional's job to walk you through that," Pozek says.
Realtor, lender teamwork
Typically, you'll need to choose a lender before you can start seriously shopping for a home, though it's fine to contact a Realtor first to get a referral to a lender, says Jay Dacey, a mortgage broker for Metropolitan Financial Mortgage Co. in Minneapolis.
"Unless you're a cash buyer, you're going to need to get a mortgage," Dacey says. "A good Realtor is going to want you to get preapproved before they put you in their car and take you out driving and showing you houses."
Realtors want to help buyers get started with the mortgage process, says Amy Butterworth, associate broker at Gibson Sotheby's International Realty in Boston.
"We make sure we're involved in the mortgage process as well, so if buyers are putting in an offer on a property, (we know) they're ready to go from the finance standpoint as well," she says.
The 20% down payment myth
Fearful first-timers need to let go of two common misconceptions about getting a mortgage, Dacey suggests.
The first is that you'll have to save at least 20% of a home's purchase price for your down payment. In fact, if your credit score is acceptable, you can get a conventional home loan with a down payment of just 5%, and the entire amount can be a gift from a family member, Dacey explains.
An FHA loan insured by the Federal Housing Administration requires just 3.5% down.
A July 2013 NAR survey of 8,767 homebuyers and sellers found that nearly 90% of buyers financed their purchase. The median down payment for first-timers was 5%.
Source: National Association of Realtors
Not everyone qualifies for help
The second misconception is that first-time buyers are automatically entitled to tap some sort of broad generic first-time homebuyer program. Assistance programs do exist, but each is unique and many are restricted to certain geographic areas, Dacey explains.
"If you're buying a house for a special program, you're going into it with the wrong intentions," he says. "Find the house first, then see if there are any special programs."
Get ready for the paperwork
First-timers also need to get ready for the lender's inevitable onslaught of requests for financial documents. The amount of paperwork can amaze, humble and frustrate borrowers, says Ed Conarchy, a mortgage loan originator at Cherry Creek Mortgage Co. in Gurnee, Ill. A good tip is to ask for a list of all -- underline that -- the documents that might be necessary, and be prepared to provide them.
Comfort level to buy, own
First-timers also need to get comfortable with how much they feel they can afford to spend to buy and own a home. That amount might be less than the maximum they're qualified to borrow, Conarchy says.
"What you can get approved for and what you're comfortable with are usually two different things," he says.
One reason: Home repairs and maintenance can be more costly than many new homeowners realize. That means the tradeoffs between renting and buying might not be clear without some number crunching. It's not adequate, Conarchy suggests, just to compare monthly rent to a monthly mortgage payment.
"Don't concentrate on just getting approved and having a mortgage salesperson tell you, 'We can get you a mortgage and get you into that house,'" he says. "Make sure it's going to be a fit for your personal situation."
Copyright 2014, Bankrate Inc.