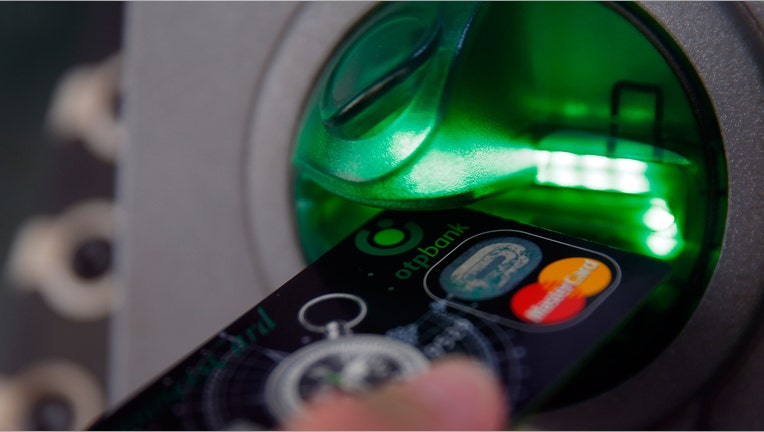 Remember the big hue and cry in Congress and in the retail industry for new computer chip credit cards to ward off hackers after the massive cyber breaches into Target (NYSE:TGT), Home Depot (NYSE:HD), and JPMorgan Chase (NYSE:JPM), among others?
While industry studies estimate three in five consumers now have them, major retailers still haven't upgraded to accept them, despite an Oct. 1 deadline imposed on merchants. Stores were supposed to be liable for any fraud if they failed to meet that deadline for the new terminals, and banks were supposed to be liable if they haven't issued new computer chip cards by then. But whether this rule is enforced remains to be seen.
The laggards include TJMaxx (NYSE:TJX), Bed, Bath & Beyond (NASDAQ:BBBY), H&M, Zara, Whole Foods (NASDAQ:WFM), and Barnes & Noble (NYSE:BKS), among others. These stores are still only taking the old seventies-era magnetic swipe cards that are prone to personal identity theft and fraud. Target and Walmart (NYSE:WMT) appear to be on board in accepting new chip cards.
What's going on? A major fight between retailers and big banks--with potential consumer fraud as the collateral damage.
Retailers argue that they have to spend a lot of their own money to upgrade their point-of-sale terminals to accept the new chip plastic, with some overall estimates ranging into the billions of dollars. Chip card terminals can cost hundreds of dollars apiece. But the retailers complain the billions of dollars they shell out for the new terminals will only cut down on fraud suffered by the banks, not store merchants.
Moreover, retailers say the banks have not given consumers pin numbers they are supposed to use with their computer chip cards, another layer of security. The state attorneys general from Connecticut and Georgia agree, they say the chip cards need a PIN, and that the new cards don't go far enough. George Jepsen, the Democrat attorney general of Connecticut, and Samuel Olens, the Republican attorney general of Georgia, have already urged attorneys general in other states to sign their letter addressed to JPMorgan Chase, Bank of America (NYSE:BAC), Visa (NYSE:V) and MasterCard (NYSE:MA) urging faster adoption of chip-and-pin technology.
All of this is why Avivah Litan, a vice president and distinguished analyst at the industry research firm Gartner, has warned adoption of the new computer chip cards could take at least two years. Meanwhile countries overseas, including in Europe and the U.K., have largely done away with the old magnetic swipe cards.