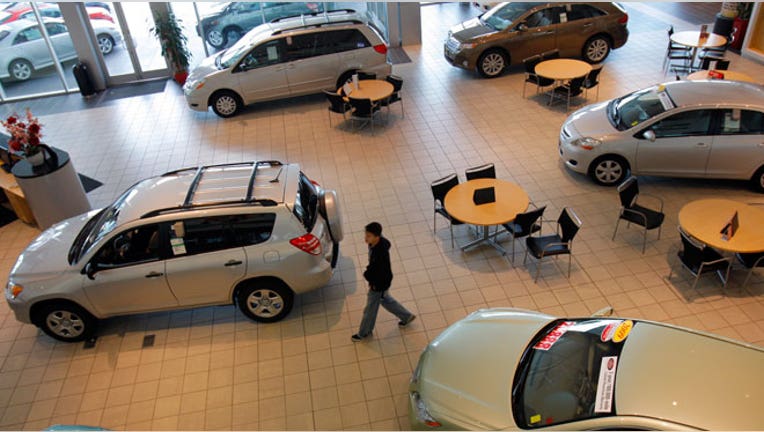 Just because most Americans own a car doesn't mean it's always easy. Here are the most common questions posed to Driving for Dollars, and their answers.
Should I trade in my paid-off car for a newer model?
Probably not; the warranty won't last forever, and you're getting yourself back into another car loan. If you're worried about paying for repairs, put aside part of the money you would have spent getting a new car in a repair and maintenance fund. Read more
Should I repair my old car or buy a new one?
While it's almost always cheaper to repair your used car instead of buying a new one, you need more information before you can make a solid financial decision. Find out how much your car is worth, what it costs to replace it and how much the repair costs. Read more
Check online for the cheapest gas prices along your route. Drivers can effectively double dip on their rewards by signing up for a loyalty program offered by major retailers and grocery stores and paying the cash price or by using a credit card with a gas discount. Read more
Should I go to a car repair shop or a dealer?
You can get your repairs and maintenance done at an independent shop and still be covered under warranty. You'll just have to make sure you keep records in case something goes wrong with your car. Read more
I can't keep up with my car loan. What should I do?
Assuming you have made your car payments on time and don't have any credit issues, you are probably a good candidate for refinancing your car loan. Even so, you may want to consider selling your current car for something cheaper. Read more
What should I do if I can't afford to get my car repaired?
Start by asking the dealership for a detailed estimate on the repairs that need to be done and compare that with an estimate from a car repair cost estimating website. Then use the sites or ask local friends for recommendations for independent mechanics whose labor rates should be cheaper to do the job. Read more
Are zero interest car loans for real?
Yes, but a no-interest car loan does not mean there is no charge for financing. Many car loans have a loan origination fee as well as a fee for a credit check, and sometimes there are other fees for paperwork associated with the car loan. Read more
Will settling a car loan kill my credit score?
Settling car loan debt lowers your credit score, though it will typically cause your score to drop fewer points than a car repossession would. However, your credit score already may have dropped because of late or missed payments, and it will continue to decline the longer you have financial trouble. Read more
Will my car insurance pay for a drop in my car's value due to a bad accident?
Some states do allow you to make a claim for the diminished value on a nearly new car or pickup that has had extensive damage in a collision. If your car insurance doesn't exclude diminished value, you may be able to make a claim with your insurer. Read more
Should I buy an extended warranty for my car?
Chances are you've been offered one of these protection plans -- mechanical breakdown insurance or an extended warranty -- when you purchased your car or perhaps even got an offer in the mail. Buyer, beware that what appears to be the same service can actually be very different types of coverage. Read more
Get more news, money-saving tips and expert advice by signing up for a free Bankrate newsletter.
Ask the adviser
If you have a car question, email it to us at Driving for Dollars. Read more Driving for Dollars columns and Bankrate auto stories. Follow her on Facebook here or on Twitter @SheDrives.
Bankrate's content, including the guidance of its advice-and-expert columns and this website, is intended only to assist you with financial decisions. The content is broad in scope and does not consider your personal financial situation. Bankrate recommends that you seek the advice of advisers who are fully aware of your individual circumstances before making any final decisions or implementing any financial strategy. Please remember that your use of this website is governed by Bankrate's Terms of Use.
Copyright 2014, Bankrate Inc.