Anheuser-Busch InBev Sales Miss Street Expectations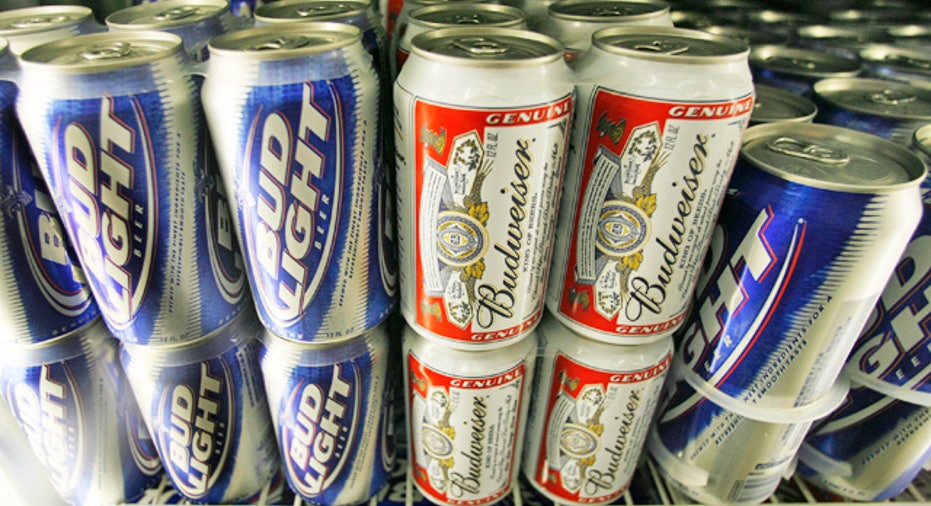 Anheuser-Busch InBev (NYSE:BUD) reported a 23% increase in first-quarter earnings, although the world's largest brewer saw its revenue narrow despite price increases for some of its lagers.
The company will expand its footprint in the Americas with its $20.1 billion acquisition of Mexican brewer Grupo Modelo, which makes the No. 1 imported brand in the U.S., Corona Extra. The deal, which is expected to close in June, will also allow AB InBev to bring its Budweiser brand to Mexico.
In the first three months of the year, poor weather, higher fuel prices and tax increases weighed on the Belgium-based company's total volumes, which fell 4.1% versus 1.8% growth in the year-ago period. Total volumes exclude acquisitions and disposals.
Demand in North America dropped 5%, a year after posting 1.2% growth. Volumes in North Latin America, including Brazil, fell 5.8% versus 4.8% growth.
AB InBev's profit rose to $2.05 billion, or $1.28 a share, from $1.67 billion, or $1.04 a share, in the year-ago period. Adjusted per-share earnings, which exclude certain items, climbed to $1.16 from $1.03.
Analysts were expecting adjusted per-share earnings of just 94 cents.
Revenue slipped 1.7% to $9.17 billion on a weaker dollar, missing estimates of $9.57 billion.
Shares were down 2.4% at $93.15 in pre-market trading Tuesday.