Angry Birds Aim for World Domination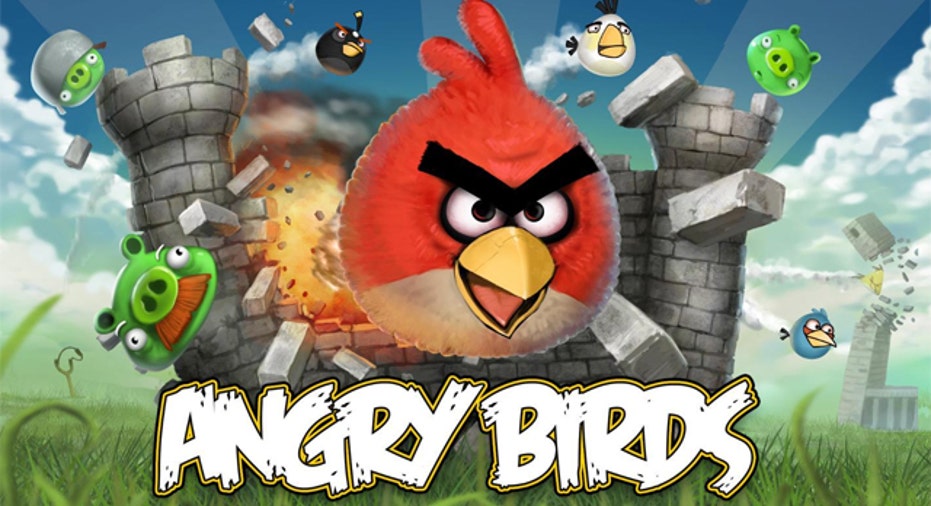 The makers of Angry Birds, the mobile device application in which suicide-bombing creatures are launched at green egg-stealing pigs, want it to be become much more than just a game.
Rovio, the Finnish company behind the title, said it would try to turn Angry Birds' worldwide popularity into an entertainment franchise that is as all-conquering as Mickey Mouse or Super Mario. It plans to sell millions of Angry Birds toys, produce an Angry Birds cartoon show, and even make an Angry Birds movie.
"The brand and the fans are at the heart of everything we do," said Andrew Stalbow, a senior executive at Rovio Entertainment, at the Web 2.0 summit Tuesday, according to The (London) Times. "Everybody plays it. It's the one game that my five-year-old son plays with his grandfather. We want to take the game and make it into a new digital media entertainment franchise."
The games have become a worldwide hit since being released as an app on Apple's iPhone about two years ago. The game has since been downloaded 400 million times on mobile devices, and has gained huge followings in place such as China, a market that internet companies have found difficult to crack. In that country, Rovio has produced everything from cakes and sneakers related to the game -- with those products selling out within days.
Stalbow said the company's "audacious goal" was to have one billion players around the world, all of whom might pay for an Angry Birds-related product. He said Rovio plans also to release an Angry Birds-themed cookbook by the end of the year. It has already sold 10 million toys. The company also recently acquired an animation studio based in Helsinki, through which it will release a series of animated shorts.
Rovio said it has hired David Maisel, the Marvel Comics boss who was the executive producer of Iron Man, Hulk and Thor, to work on creating the first Angry Birds films. All this activity signals a remarkable rise for Rovio, which was on the edge of collapse in 2009, but was recently valued at more than $1.2 billion.