Angry Big Bank Customers Could Yank $230B in Deposits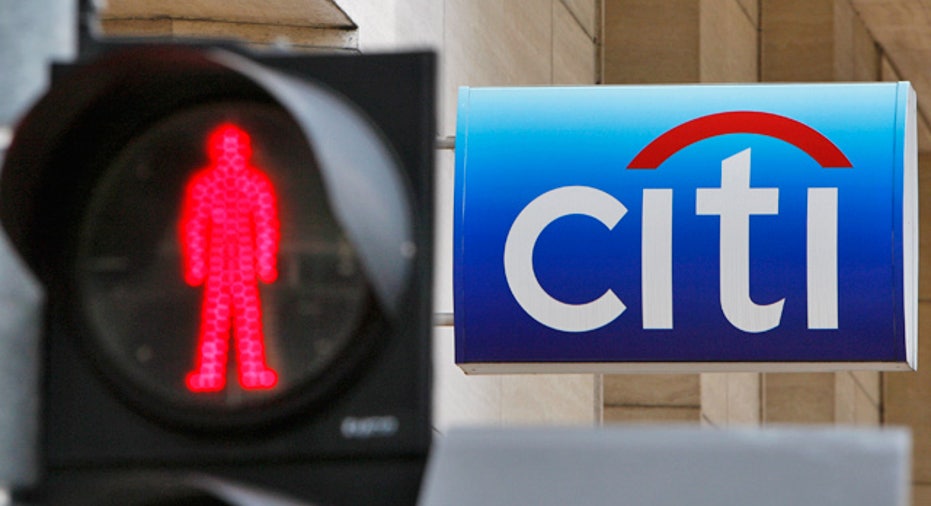 It's not exactly a secret that many Americans are frustrated with their banks nickel and diming them with overdraft and incidental charges.
But just how many retail customers are ready to jump ship, especially given the perceived hassle of switching banks?
According to a recent survey by management consultancy cg42, 26% of customers from top 10 U.S. retail banks are considered vulnerable, down from 33% in 2011. Still, that translates to a projected loss of some $230 billion in deposits, including $18 billion alone at Citibank, which was the worst performing bank in the survey.
"I think the frustration with the big banks has waned a bit from the crisis, but it's a long way from gone," said Art Smith, chief marketing officer at Union Bank, a San Francisco-based lender. "There is a lot of skepticism in the market and a significant opportunity for a bank that can be genuine about doing the right thing for clients."
The risk for the big banks is that angry customers will take their bank accounts elsewhere, bringing with them key sources of revenue such as mortgages, credit cards and personal loans.
"The top frustrations in 2011 remain the top frustrations in 2013: nickel and diming, not offering competitive rates and overdraft fees," said Stephen Beck, founder of cg42. "Those haven't been substantially addressed."
Other frequent complaints were that banks made promises they didn't keep and made mistakes on statements.
Citi-Sized Frustrations
According to the survey of more than 3,600 customers, 63% believe banks only care about their own interests and not that of their customers. While 26% of customers were considered vulnerable, only 15% were deemed actively vulnerable, down from 20% in 2011.
While switching rates in the retail banking industry used to stay in the mid-single digit rates, the 2011 cg42 study projected a dramatic increase in attrition to historic highs of 11% to 13%.
Now that frustration levels have ebbed, the firm sees switching rates falling a bit to low-single-digits like 10%.
Citibank's brand vulnerability score of 1.71 was the worst among the 10 banks analyzed, prompting cg42 to forecast 11.4% of its customers will jump ship over the next 12 months. Fleeing customers could cause $1.5 billion in lost revenue over the next year.
"They are doing really poorly," he said.
In fact, Citi, a unit of Citigroup (NYSE:C), scored worse than the peer group median on all but one of the 20 attributes in the survey.
"Customer service excellence is a priority for Citi, and we continue to take major steps to achieve it," said a Citi spokesperson, pointing to initiatives such as new mobile-banking features, upgraded call centers and branches and simplified customer communications.
"Customer growth is on the rise, and we continue to beat industry average increases in annual customer service scores from reputable groups like J.D. Power & Associates," the spokesperson said.
BB&T, BofA Near the Bottom
After posting the seventh best score in 2011, Winston Salem, N.C.-based BB&T (NYSE:BBT) fell to the second-most vulnerable brand this year with a score of 1.58. That poor showing led cg42 to project 10.5% of the lender's customers will defect over the next 12 months, translating to $14 billion in lost deposits and $500 million in lost revenue.
Bank of America (NYSE:BAC) showed slight improvement, moving from the second-worst ranking to the third-worst this year. Yet BofA is projected to see 10.5% of its deposit base disappear over the next 12 months, representing $45 billion of deposits.
Neither BB&T nor Charlotte-based BofA responded to a request for comment.
On the other hand, TD Bank (NYSE:TD), which had struggled on the customer-satisfaction front since acquiring Commerce Bank in 2008, had the least vulnerable ranking this year, compared with No. 6 in 2011.
"We are always proud when we are recognized for our focus on the customer. Human-centric banking is what we are all about," said Vinoo Vijay, CMO of TD Bank. "We continue to train all of our employees to have a 'customer trumps everything' mentality."
Vijay said TD uses an index that allows the bank to gather customer feedback on a daily basis.
Still, that's not to say TD's customer base was completely satisfied, as cg42 projected 8.6% of the bank's customers will switch in the next 12 months.
Responding to Frustrations
For banks, this type of analysis can offer an opportunity to exploit other lenders' weaknesses while simultaneously shoring up their own.
Smith, the CMO at Union Bank, said his company used a similar cg42 study to create products that would address two of customers' biggest frustrations: a lack of transparency on pricing and being nickel and dimed.
Union Bank, which is owned by Japanese banking giant Mitsubishi UFJ (NYSE:MTU), responded by unveiling an entirely new banking product known as "Banking by Design." The program allows consumers to select a range of optional services like out-of-network ATMs and safe deposit boxes based on price.
"It's become the most popular checking product we have," said Smith.
Click on image to enlarge
It's not clear how much of the frustration among consumers is tied to lingering negative sentiment toward Wall Street and financial-services companies after the 2008 crisis.
Fifty-five percent of customers surveyed by cg42 say they are uncomfortable with how large the major banks have become.
During the crisis, Citi became a poster child for the unpopular TARP bailout plan, which it had to hit up for $45 billion.
J.P. Morgan Chase (NYSE:JPM), which had the fourth-most vulnerable brand in the survey, has a balance sheet north of $2.4 trillion.
Chase didn't respond to a request for comment.
A key reason why many frustrated consumers end up sticking with their current bank is the amount of work they believe will be involved to switch over.
The survey finds that 57% of consumers believe it's too much of a hassle to switch banks. However, that number drops down to 44% among consumers who are actually shopping around.
Smith said he was encouraged by the fact that the survey found that 41% of consumers feel that all banks are the same. That figure suggests a majority of depositors believe they could get a different experience elsewhere.
"When clients of Citi start saying, 'I think this is unique to Citi,' that's when you start seeing deep cracks of vulnerability," said Smith.