Angel Hernandez to umpire MLB All-Star Game amid discrimination suit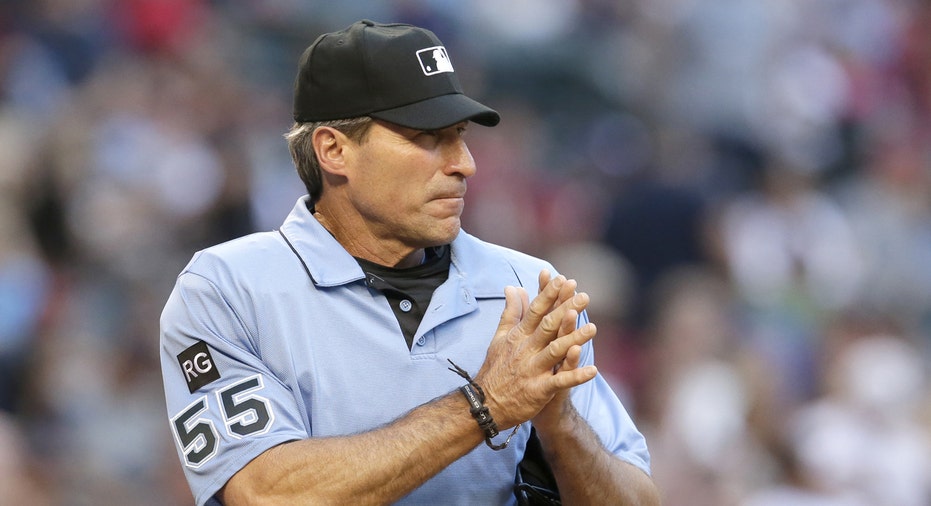 Angel Hernandez will be part of the umpire crew at next week's Major League Baseball All-Star Game, the league announced Thursday, just days after he sued MLB for racial discrimination.
Hernandez, 55, will serve as first-base umpire for the annual exhibition contest. Veteran umpire Joe West will serve as crew chief and call the game from behind home plate.
A Major League umpire since 1991, Hernandez alleged in court documents that racial discrimination, as well as a longtime feud with MLB Chief Baseball Officer Joe Torre, has hindered his career. The suit says Torre has "a history of animosity" towards Hernandez ever since Torre's days as manager of the New York Yankees.
Hernandez alleges that Torre's purported bias has led to less favorable performance reviews and a lack of advancement opportunities, such as participation in the World Series or a promotion to crew chief.
"The selection of these less qualified, white individuals over Hernandez was motivated by racial, national origin and/or ethnic considerations," the suit says.
The rest of the All-Star Game crew announced Thursday includes Mark Carlson (second), Chris Conroy (third), Manny Gonzalez (left) and Mike Estabrook (right). The replay umpire in New York will be Doug Eddings.
The official scorers will be Miami-based scorer Ron Jernick, Patrick Saunders of The Denver Post and Clark Spencer of the Miami Herald.
Tampa Bay manager Kevin Cash will be among the AL coaches and Miami manager Don Mattingly among the NL coaches.
The Associated Press contributed to this report.