Android Users Buy iPad Over Google-Powered Tablets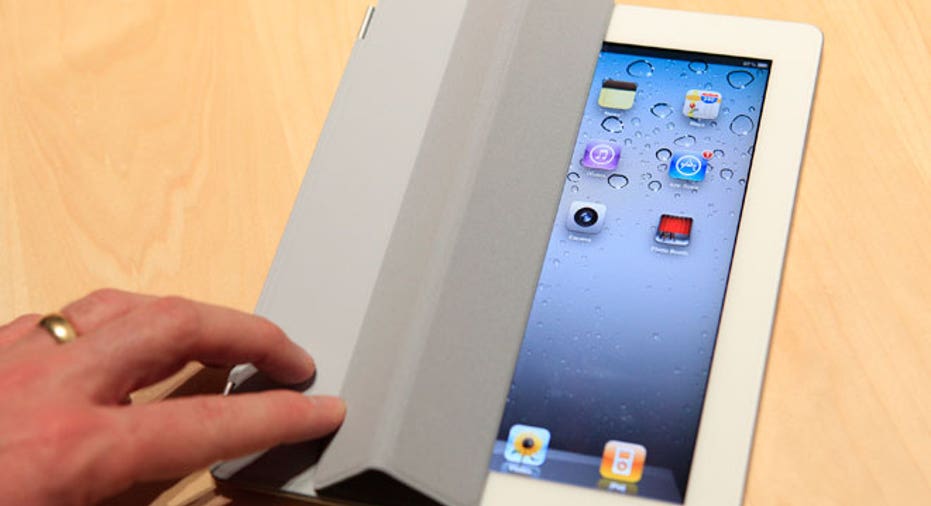 Apples market-leading iOS tablet isnt just the slate of choice for iPhone users according to a recent report. According to checks performed by Canaccord Genuity analysts T. Michael Walkley, Charles John and Matthew D. Ramsay, Android smartphone users are purchasing the iPad over Android alternatives like the Samsung Galaxy Tab 10.1 and Motorola XOOM.
Canaccord notes that Samsung, Asus and Amazon likely pose the biggest threat to Apples strong global tablet position, but early iPad adoption among Android users could pose a problem for these competitors.
Keep up with the latest technology news on the FOX Business Technology Facebook page.
The firm speculates that the high price points for tablet apps will likely lock these users into Apples iOS ecosystem, making it less likely that they will switch to an Android-based tablet in the near future. Our smartphone and handset checks indicate iPads are selling better to Android smartphone users than the current Android tablets, Canaccords report states. As a result, we argue consumers purchasing a tablet are more likely to remain in that ecosystem given higher price points for tablet applications. With our checks indicating Android smartphone consumers are choosing the iPad versus Android tablets, we believe this is a powerful trend for Apples growing iOS base. Therefore, we anticipate Apple should maintain dominant share of the tablet market in C2011 and C2012.
Canaccord also notes that Microsofts Windows 8 tablets could do well when they become available next year, though the firm notes that Microsofts success could come mainly from the enterprise market.
While Walkley and his team expect Apples share of the tablet market to slide significantly over the next two years from an estimated 82% in 2010 to 56% in 2011 and 51% in 2012 Canaccord sees Apple selling 35.8 million iPads this year and 55.1 million units in 2012, well ahead of its closest competitor Samsung, which is expected to sell 7.5 million tablets this year and 12 million tablets in 2012.
Canaccords tablet unit and market share estimates follow below.
This content was originally published on BGR.com
More news from BGR: - Apple looks to block sale of HTC devices with new patent complaint - Microsofts U.S. smartphone share down 35% following Windows Phone 7 launch - Apple iPad 32 said to launch this fall; second manufacturer could help meet demand