Android Said to Have Overtaken Apple in Mobile App Downloads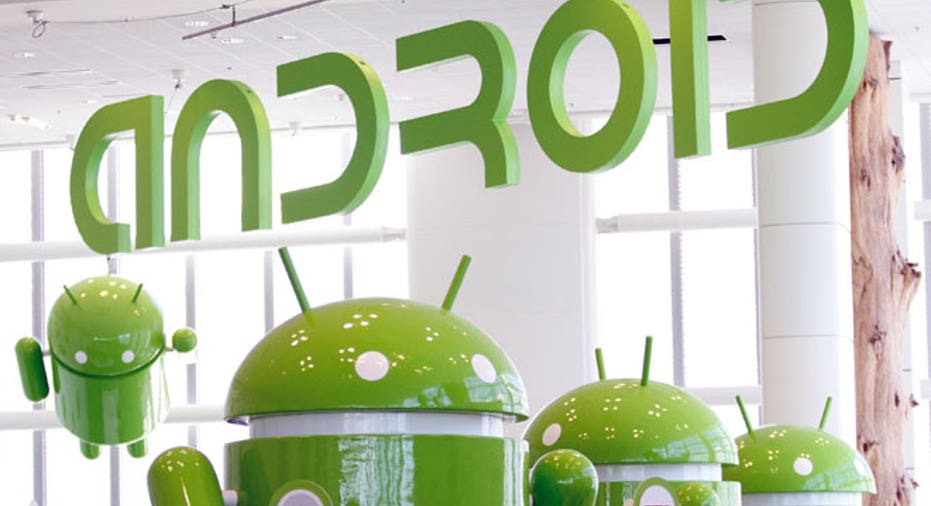 Applications downloaded to Android devices in the second quarter surpassed the number apps downloaded from Apple's iOS App Store, according to ABI Research.
Keep up with the latest technology news on the FOX Business Technology Facebook page.
New data from market research and intelligence firm ABI Research shows that Android overtook iOS by a substantial margin in the June quarter, having been responsible for 44% of mobile app downloads around the world compared to iOS at 31%. "Android's open source strategy is the main factor for its success," said ABI researcher Lim Shiyang in a statement. "Being a free platform has expanded the Android device install base, which in turn has driven growth in the number of third party multi-platform and mobile operator app stores. These conditions alone explain why Android is the new leader in the mobile application market."
ABI notes that the shift can be partially attributed to Android's rapid growth during the second quarter.
Shipments of iOS devices grew just 9% between April and June compared to 15% in the first quarter, while global shipments of Android devices grew 36% in the June quarter compared to 20% a quarter earlier. Global application downloads this year are expected to reach 29 billion compared to just 9 billion in 2010.
This content was originally published on BGR.com
More news from BGR:- Apple expected to launch 4G LTE-enabled iPhone next year, report claims- ABI: Global LTE connections to approach 80 million in 2013- Millennial: Android usage doubled iOS in Q3, iPad king of tablets with 456% growth