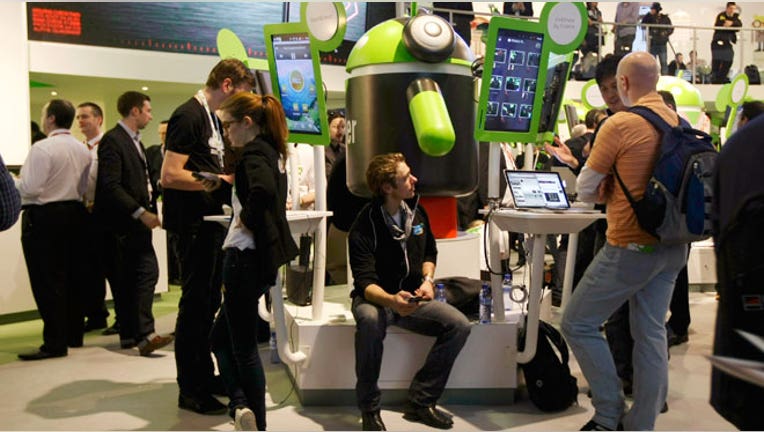 Welcome to OnSale at FOXBusiness, where we look at cool deals and insane bargains.
This Android app makes it easy to find your lost or stolen phone while another new database takes the hassle out of searching for a new physician or specialist. And Target's bringing back the QR code with some bargains.
Phone Finder
A new app for Android mobile devices says it will help you find your phone if it has been lost or stolen as well protect it from malware, so your phone stays virus and spam free. It also has a feature that helps you block unwanted calls and SMS texts.
The anti-theft protection system will locate your missing phone with a little help from Google (NASDAQ:GOOG) maps, pinpointing your smartphone's location even if the SIM card has been damaged or replaced. If your phone has been stolen and you're worried about the data you have stored on the device, you can disable, block or clean your phone remotely. The $14.95 price tag may seem like a hefty sum, but if it saves you from having to buy a new phone, consider it a bargain. You can download it here.
House Calls
If you've recently relocated and are looking for a new doctor, or if you've realized it's been a while since your last dental visit, you'll want to check this out. A new database aims to pair people seeking doctors, dentists or optometrists with the specialist of their choice. It's called Better Doctor, and it helps you find the type of doctor you're looking for, whether or not they accept your insurance and if they're accepting new patients – before you even pick up the phone to schedule an appointment.
You can easily sign up using your Facebook account. Bookmark your favorites and share recommendations with your friends.
Deals at Target
Consider yourself on red alert: Target (NYSE:TGT)  will begin issuing QR codes for shopping deals on October 14. All you need to do is download the app.
The season's top 20 toys are on sale. If you're running errands with the kids and you find yourself in the toy section, divert their attention elsewhere, snap the select toy's QR code and order the item via your Target app. Free shipping is an added bonus to this super-convenient way of shopping. Want to see what the hottest toys are this year and get a jump on your holiday gift list? Visit Target.com/TopToys.
Know of a killer deal or insane bargain? Email the goods to OnSale@FOXBusiness.com and share the wealth.