Android Pay Launches in UK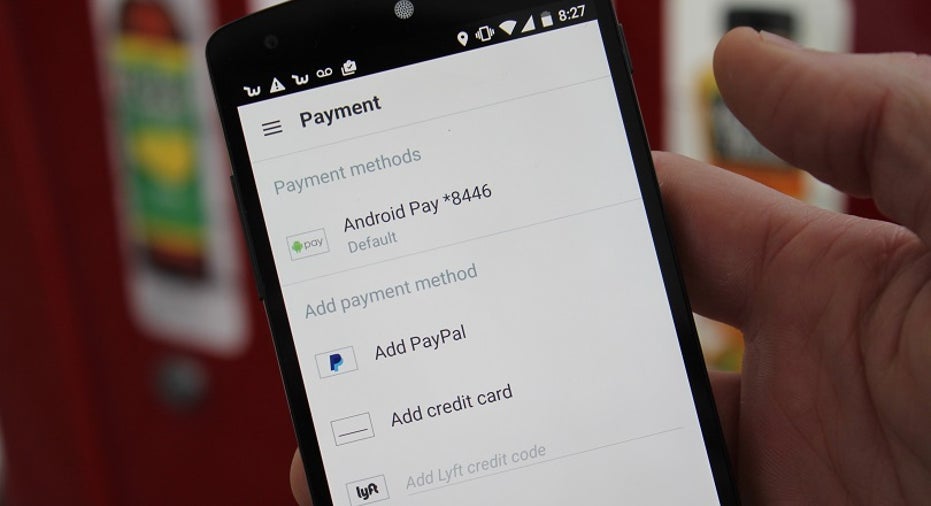 Android Pay is finally available in the UK.
Initially expected to roll out in March or April, the mobile payment service now works with Visa and/or MasterCard debit and credit cards linked to Bank of Scotland, First Direct, Halifax, HSBC, Lloyds, M&S Bank, MBNA, and Nationwide Building Society.
Royal Bank of Scotland (RBS), Santander UK, and Standard Chartered, however, are not on the list. Google suggests contacting those banks for more information.
Also missing: Barclays, which in March announced that it has no plans to participate in Android Pay in the UK. Instead, it will focus on its Barclaycard Android app, which also lets customers make contactless payments.
To take advantage of Android Pay, you'll need a smartphone running Android 6.0 Marshmallow, with NFC capabilities. The program also stores gift cards, loyalty cards, and special offers.
According to Engadget, it will also integrate with other apps like Deliveroo (restaurant delivery) and YPlan (event discovery and booking), eliminating the hassle of entering personal details with each order.
For the security conscious, know that Android Pay does not send your card number with payments, but opts for a virtual account number. As soon as you make a purchase, you'll receive a confirmation showing where the transaction happened.
Folks with a rooted phone, meanwhile, will not be able to use Android Pay.
Google launched the service last fall, exclusive to US stores, banks, and credit unions.
This article originally appeared on PCMag.com.