Analytics-Rich Payment Tool for SMBs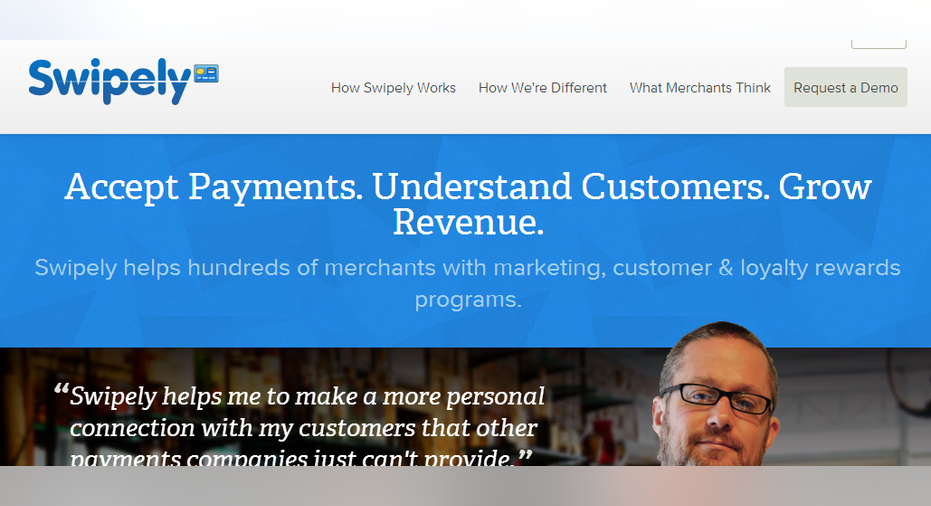 Small Business Spotlight: Swipely, @swipely
Who: Angus Davis
What: A payment tool for local merchants that provides in-depth sales analytics
When: 2009
Where: Providence, Rhode Island
How: Founder Angus Davis says Swipely provides businesses with an easy way to process payments, as well as analytics about sales.
Davis says merchants spend $90 billion to be able to accept credit and debit cards currently.
"We replace those services with new technology that crunches the big data behind those transactions to provide analytics about who the customers are, how they spend, and provides marketing tools," says Davis.
The company closed a $12 million Series B round of funding earlier this year.
Biggest challenge: Davis says educating customers about how to use data analytics has been a hurdle. "For restaurant owners, they probably didn't want to get into their line of work because they wanted to crunch spreadsheets," says Davis.
One moment in time: "I'm proudest of the team we've assembled, and that we continue to grow," says Davis.
Best business advice: "If you don't ask, the answer is always no, so you should always try," says Davis.