Analysts See Approval for Charter-Time Warner Cable Deal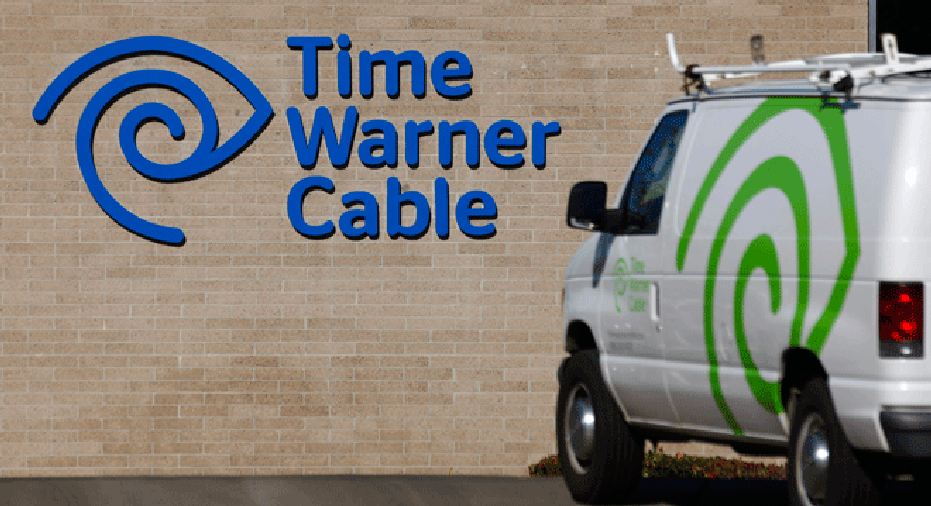 Just over a month ago a proposed mega-merger between Comcast (CMCSA) and Time Warner Cable (TWC) that would have created a cable television behemoth was scuttled over concerns regulators would oppose the deal.
Now Time Warner is poised to head back down the aisle, this time with Charter Communications (CHTR) in a deal that would also create a behemoth, albeit a smaller behemoth.
Analysts believe the deal announced Tuesday has a better shot at consummation because less may be more.
There are "fundamental differences" between the earlier Comcast-Time Warner deal and the Charter-Time Warner deal that make the latter "much more likely" to pass regulatory muster, said anti-trust attorney Amanda Wait, a partner at Hunton & Williams, a Washington, D.C. law firm.
The combination of Comcast and Time Warner would have created a "Goliath-sized" company, Wait explained. In contrast, a combined Charter and Time Warner merge competing against a merged AT&T (NYSE: T) and DirecTV (NASDAQ: DTV) -- another deal before regulators -- and both of them competing against Comcast creates a more "level playing field," said Wait.
"Those three companies are more equal-sized and they will be able to compete and innovate against each other," Wait said, a situation the regulators are likely to look favorably upon.
Amy Yong, an analyst at research firm Macquarie, said "the chances are much greater" that the Federal Communications Commission, which regulates the cable sector, will approve a combined Charter-Time Warner in part because the deal is smaller in scale than the proposed Comcast-Time Warner merger.
A combined Comcast-Time Warner would have controlled access to more than half of all U.S. households served with broadband. A Charter-Time Warner deal, which includes the acquisition of Bright House Networks, would control access to about one-quarter of the broadband market – still big but not that big.
Charter also "has a cleaner track record" with the FCC than Comcast, according to Yong, who cited Comcast's broken deal with Time Warner, as well as Comcast's complicated acquisition of NBC that was completed in 2011.
More on this...
That deal added to Comcast's properties an array of media companies, including numerous news stations, that further complicated Comcast's desire – at least in the eyes of regulators -- to acquire distribution companies such as Time Warner Cable.
"Charter doesn't have the same regulatory baggage that Comcast has," Yong said.
Charter said Tuesday it will pay $55 billion for Time Warner in a deal that will create the second largest U.S. cable company behind Comcast, the leader. Last month Comcast walked away from a $45 billion deal to acquire Time Warner and create by far the largest U.S. cable provider because regulators strongly suggested the deal could prove harmful to consumers.
Officials at the FCC reportedly told Comcast and Time Warner executives they opposed that deal because the combined company would have exerted too much control over the U.S. broadband and online video markets.
Comcast serves 27 million customers, while a combined Charter-Time Warner-Bright House would claim 23 million customers.
Tuna Amobi, an equity analyst at S&P Capital IQ, also believes the new deal has a better chance at passing regulatory muster than the earlier Comcast-Time Warner deal.
Amobi told Fox Business' Maria Bartiromo that consumers stand to benefit from a Charter-Time Warner because the combined company can provide economies of scale, in particular in the area of video consumption.
"It's a win-win," Amobi said on Opening Bell with Maria Bartiromo.
FCC Chairman Tom Wheeler, in a clear sign that the FCC will be closely monitoring this deal, as well, immediately issued a statement in response to Tuesday's announcement.
"The FCC reviews every merger on its merits and determines whether it would be in the public interest. In applying the public interest test, an absence of harm is not sufficient. The Commission will look to see how American consumers would benefit if the deal were to be approved," Wheeler said in the statement.
Wheeler said in April that a Comcast-Time Warner merger "would have posed an unacceptable risk to competition."
Yet according to the Wall Street Journal, Wheeler had recently contacted Charter CEO Tom Rutledge and Time Warner CEO Rob Marcus specifically to tell them he isn't opposed to cable deals that benefit consumers. Apparently they got the message.