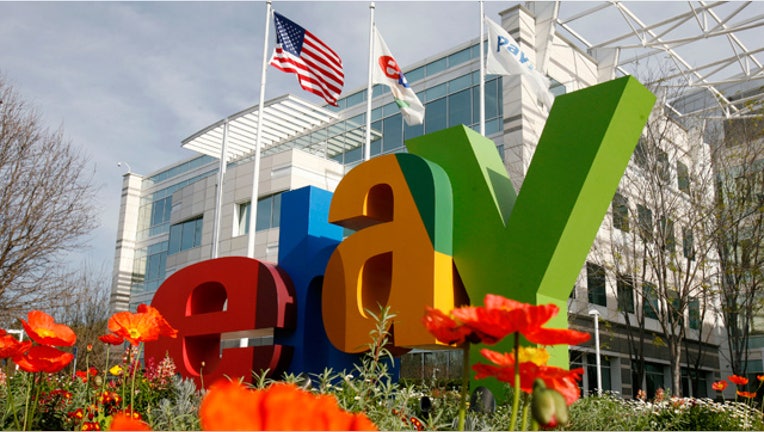 A day after revealing a big increase in second-quarter profit and higher revenues from PayPal, analysts are giving EBay (NASDAQ:EBAY) the thumbs up.
Shares of eBay jumped 9% to a multi-year high of $44 after reporting late Wednesday a profit of $692 million, up from $283 million, despite continued pressures in Europe. Several brokerages have since upgraded the online auction place and payments processor.
Raymond James (NYSE:RJF) raised EBay to $47 from $42 on an "outperform" rating, while Stifel (NYSE:SF) lifted the San Jose, Calif.-based company to $50 from $43 on a "buy" rating.
Citigroup (NYSE:C) raised EBay to $45 from $41 on a "neutral" rating and Benchmark raised the Silicon Valley giant to $50 from $45 and encouraged investors to buy.
EBay said revenue jumped 23% in its latest period to $3.4 billion, topping analyst expectations. The company forecast third-quarter sales in the range of $3.3 billion to $3.4 billion on earnings of 53 cents to 55 cents.
The consensus is calling for EPS of 55 cents on $3.41 billion in sales.
Evercore (NYSE:EVR) raised its price target on EBay to $44 from $39 and lifted its third-quarter forecast to 56 cents from 54 cents citing PayPal's "large and growing" addressable market opportunity and continued success in mobile.
"Although eBay reported revenues that were in-line and EPS that was just one cent ahead of our $0.55 expectation, the underlying user growth and gross volume trends within its marketplace business were well ahead of expectation," Evercore analyst Ken Sena said in a report.
Sold items per active users more than doubled to 11% during second quarter from 5% in the fourth quarter of 2011 and the company started showing strength against rival Amazon.com (NASDAQ:AMZN). Amazon posted a user frequency growth rate of 18% in the first quarter.
Sena said that the 23% year-over-year increase in revenues to $3.4 billion were on target with Evercore's expectations, while marketplace sales topped the forecast. That led the brokerage to increase its revenue growth target on EBay's marketplace to 8.8% from 7.3%.
While sales from its payments group, which includes PayPal, came in 2.6% below Evercore's expectations, EBay said that was mostly due to macro pressure in Europe. Still, Evercore "modestly tapered" its payments revenues estimates, citing "conservatism."
Webush analyst Gil Luria told Reuters that it was an "excellent quarter almost across the board."
"It's a sign that eBay continues to do really well and can continue to do well for many years to come," Luria said.
PayPal, which eBay has been expanding to mobile devices and checkouts at brick-and-mortar stores, closed the quarter with 13% more active accounts from the year earlier, brining net active accounts to 113.2 million.
EBay,  meanwhile, has been bullish on the growth prospects of its namesake online marketplace and PayPal. It expects both to conduct $10 billion in mobile transactions this year, which would more than double the total from 2011.