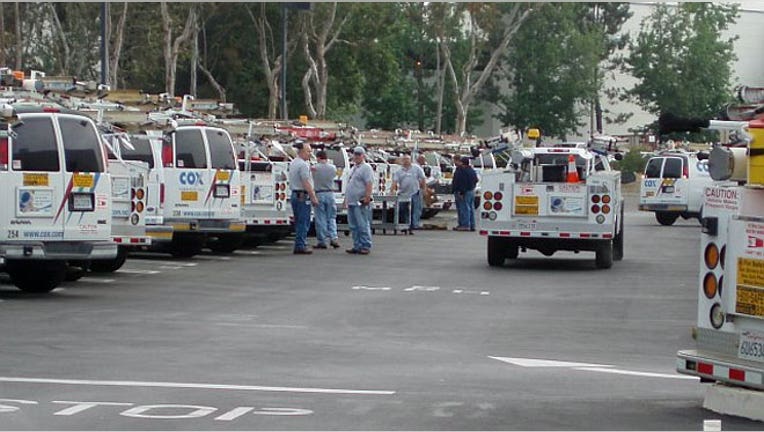 Charter Communications (NASDAQ: CHTR) could look to acquire privately-held Cox Communications or another target before making a play for Time Warner Cable (NYSE: TWC), analysts at Macquarie Capital said Wednesday.
Analysts Amy Yong and Andrew DeGasperi wrote in a research note that an eventual deal between Charter and Time Warner Cable is looking probable. The industry is widely viewed as prime for consolidation, and those two cable companies want to remain independent, the note added.
"The probability of a CHTR-TWC merger is high, in our view, but Charter could use Cox to bulk up before taking on Time Warner, while Time Warner could look to Cox as a poison pill acquisition," the analysts wrote.
Atlanta-based Cox, the third-largest cable operator, went private in 2004 and has annual revenue of about $10 billion. Macquarie noted that it remains unclear if the family-owned company would be willing to sell itself. However, the analysts estimated Cox could bring in $20 billion based on recent cable transactions.
But Time Warner Cable could ward off Charter by making its own play for Cox or even Cablevision (NYSE: CVC).
Either way, Macquarie explained, acquiring Cox would provide substantial synergies for Time Warner Cable or Charter.
Speculation over potential M&A activity involving Charter heightened once Liberty Media (NASDAQ: LMCA) acquired a 27.3% stake in the fourth-largest U.S. cable provider earlier this year. Liberty Media Chairman John Malone is said to be looking into ways Charter can purchase a rival cable company like Time Warner Cable or Cablevision.
Time Warner Cable reportedly rejected initial takeover overtures from Malone, although Charter has hired Goldman Sachs to pursue a bid for the cable industry's No. 2 player.
Charter already scored a $1.6 billion cash deal for Cablevision's western U.S. cable systems, Optimum West.
Last week, Macquarie sent out a note detailing how Liberty Media could sell a portion of its stake in Sirius XM (NASDAQ: SIRI) to help Charter fund an acquisition.
Shares of Charter were up $1.07, or less than 1%, at $128.51 Wednesday morning. Time Warner Cable was trading 31 cents higher at $110.44.