Analyst: BofA Shouldn't Have to Raise Capital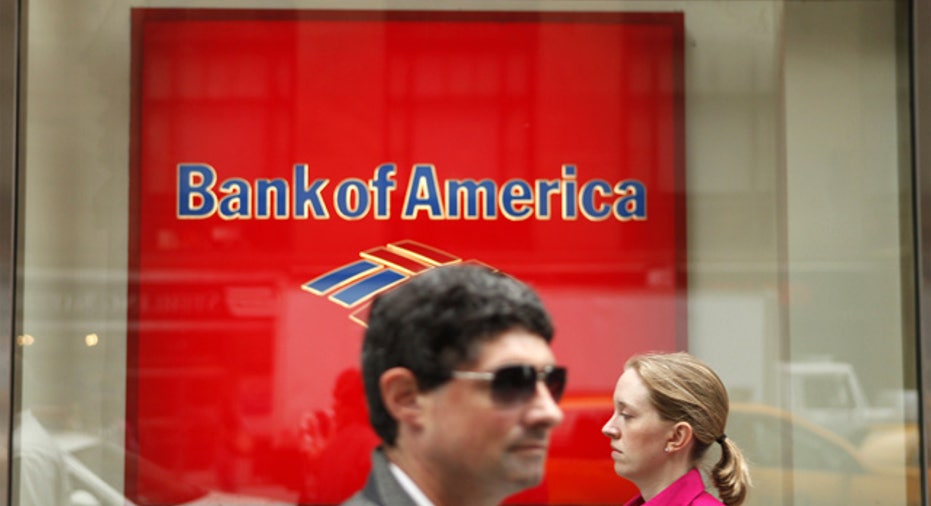 Bank of America Corp (NYSE:BAC) will not likely need to raise capital unless it is forced to recognize mortgage losses sooner than expected or is required to boost capital levels faster, an analyst wrote on Monday.
The largest U.S. bank by assets will likely be able to increase its book value and build capital to meet new industry rules while absorbing an estimated $27 billion in additional housing losses, Sanford Bernstein analyst John McDonald wrote in a note to clients.
BofA has already recognized $46 billion in housing-related losses, according to the note.
Recovering from the U.S. housing market collapse will be long and painful, but with BofA shares about 20 percent below their tangible book value -- a measure of net value excluding intangible assets like goodwill -- the shares are set to perform better than the overall market in the year ahead, McDonald wrote.
He rates the shares "outperform," with a 12-month price target of $16.00. The shares were down 16 cents to $10.64 in Monday morning trade.
McDonald said BofA would be able to build both its book value and capital unless toxic mortgage or other housing losses top an additional $55 billion -- more than double Sanford Bernstein's current estimate -- or if the bank is required to recognize losses faster than expected over the next three years.
Faster loss recognition could come, for example, from settling claims with mortgage bond investors over home loans that were bundled into securities. Regulators could also force the bank to attain a particular capital level earlier than the current timeline, which for global capital rules under Basel III is 2013 to 2019.
U.S. banks are boosting their capital reserves in advance of Basel III, for which rules are still being finalized.
Within the last year, BofA has shed investments and operations to increase its capital ratios under the looming rules.