An Offer He Could Refuse… From Mark Cuban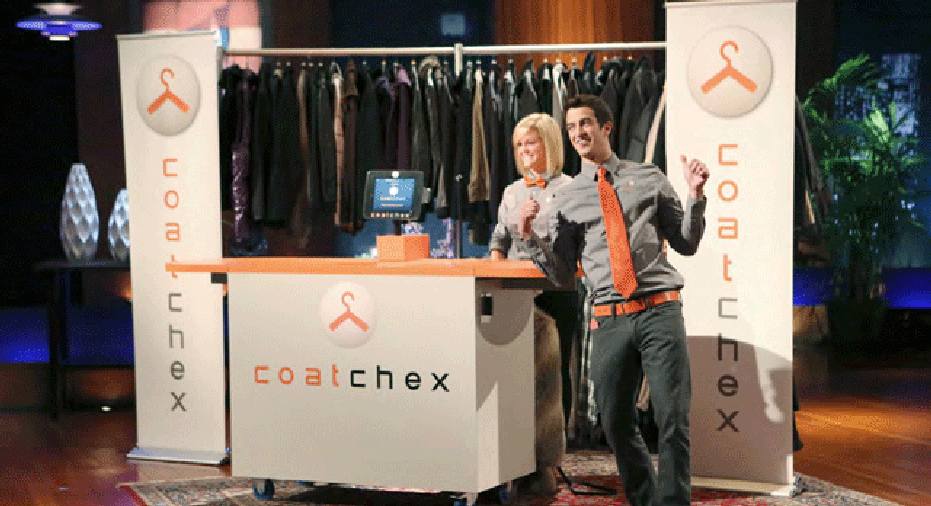 What entrepreneur in his right mind would turn down Mark Cuban? Derek Pacqué did, and says he has no regrets.
Last week, the twenty-three-year-old Indiana University graduate got an offer from investor Mark Cuban on the season premiere of ABC's "Shark Tank," and said no thanks.
Cuban offered Pacqué$200,000 for a 33% stake in his startup, CoatChex, which automates the coat checking process for bars and restaurants.
"I didn't want to give up that much of my company this early in the game," he said. "It was under my valuation for the company, and I didn't agree with it. I think he low-balled it a little."
Pacqué came up with his idea for CoatChex while he was attending IU, which is also Cuban's alma mater.  He was tired of freezing in thin shirts in the winter while attending local Bloomington bars, or hiding his jacket when he decided to wear one so it wouldn't be stolen.
After losing a pricey North Face fleece in a bar one night, he had enough.
"I thought about how much money a coat check could make, and what I would need to start it," Pacqué said. "The venues told me it was too much of a liability, and that they didn't have the space to do it. I asked them if they would consider letting me do it for a 15% profit of whatever I made each night."
The first night he started it, free of charge, he made $250 in tips alone. Pacqué said then he knew he was on to something. He operated in two bars the first year, and then expanded to three bars and hired 6 employees.
CoatChex works differently than other coat-checking systems, according to Pacqué, because it is paperless. The system takes a photo of each customer and matches it to their jacket, along with a QR code. From there, you can pay using cash, or a debit or credit card, and head into the venue. At the end of the night you match your profile up with the coat and you are on your way.
Pacqué built a special "coat keg," which has two bars on each side and can hold up to 500 coats total. This can be rented or bought out by venues, and was even used at last year's Maxim Super Bowl party.
Pacqué said he personally has invested several thousand dollars into the business, but has seen ROI and is currently receiving a salary. In house, he will have 20 of his own coat kegs, and has requests for at least 30 to sell to other companies this year.
The added exposure from "Shark Tank" didn't hurt either—Pacqué said hundreds of people have contacted him since the show aired. He said he is also close to closing a deal with private investors.
One person he has continued a conversation with is Cuban. Pacqué said the two have been in touch since the show taped, and that he hopes Cuban may one day even invest in the venture, but on Pacqué's terms.
"I have no regrets turning him down at the time. We have a good relationship, and he is willing to help out. The timing just wasn't right for me being on the show," he said