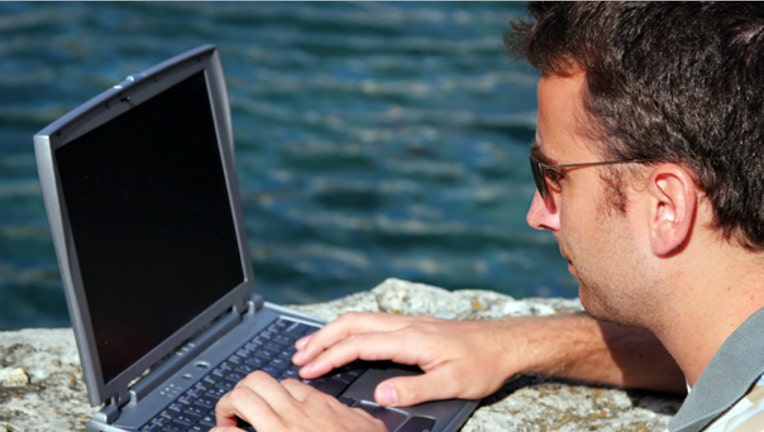 Welcome to OnSale at FOXBusiness, where we look at cool deals and insane bargains.
Designer Do-Gooders
The Council of Fashion Designers of America is doing a very good deed for a very worthy cause.The CFDA is hosting an online auction called Fashion and Friends for Japan on CharityBuzz.com, and the the proceeds will benefit the Japan Society's Japan Earthquake Relief Fund.
Here's a look at the enormous offering of hot items: a stay at Diane von Furstenberg's Harbour Island Beach House, along with a $1,000 shopping spree at any DVF boutique; a meeting with VOGUE editor-in-chief, Ann Wintour, and a guest pass to a photo shoot for the magazine; lunch with celebrity stylist Rachel Zoe, plus a style consultation; and a VIP experience at Yankee Stadium for four, courtesy DKNY, with a private tour of Monument Park and a private viewing of Yankees' batting practice.
See what else is being offered at CharityBuzz.com.
Spark Plug
If you're looking for a new laptop or want to buy a new big-screen TV, you'll want to visit Sparkbuy.
The shopping site lets users personalize their search and instantly displays what's available in their price range.
Laptop on your list? You can set parameters for your price range, speed and other hardware requirements and how you plan to use the computer. If you find something you like, click on it and the site will direct you to the merchant making the offer.
Fresh Mint
Personal finance and budgeting site Mint.com has updated its iPhone app to help users save more and spend wisely.
The site, which allows users to register their checking, savings, credit cards and other accounts for free to track how much their spending and saving, is now offering advice via the iPhone on how to save money according to a person's individual spending habits. (It's like carrying a mini money manager around in your pocket.)
The app also sends instant alerts on low account balances and bills, and will give up-to-the-minute offers from various credit card companies that may help the user to save money on finance charges and avoid high interest rates.
Money-wise Android users should have no fear: The updated app is set to be available before summer begins. iPhone users can visit the App Store to download the free, new version here.
Mobile Map
For those of you who've had to pull off the road to type in your destination into your phone to get directions, there's now an app that keeps tabs on your selected locations whether you have a WiFi or 3G connection or not. (And for those of you who don't pull over first, you know who you are, this is a safer alternative.) The offline mapping system includes maps for individual states as well as routes for both pedestrians and cars.
ForeverMap, created by a company named skobbler, is available in Apple's app store and Android's Market.
The app also displays places of interest if you're looking for nearby restaurants or theaters, a bookmark feature so you can keep tabs on frequently-visited neighborhoods and a compass for those of you who like to chart your own path. ForeverMap also keeps tabs on European cities, too, so if you're traveling abroad, you won't get lost--or pay for roaming charges.
Know of a killer deal or insane bargain? E-mailthe goods to OnSale@FOXBusiness.comand share the wealth.