An App for IRS Extensions and Madewell Jeans for You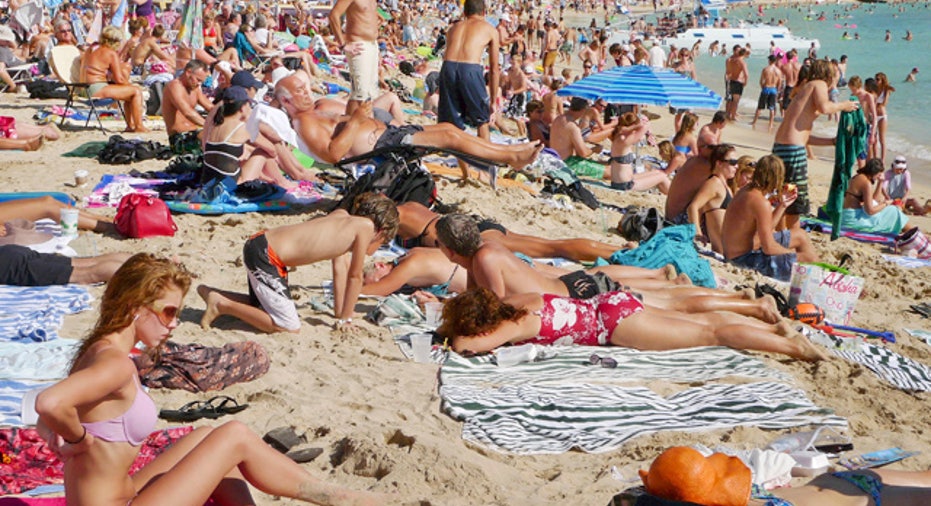 Welcome to OnSale at FOXBusiness, where we look at cool deals and insane bargains.
If you have to file for an extension on your taxes this year, this easy app will do it in just three easy steps. And beach lovers just got a new tool to sand-and-water-proof their phone. Find a place to park before you get to the game with this great website, and Madewell is crossing the country with great denim discounts.
Easy Extension
It's that time of year again… do you know where your federal tax return is?
If you've yet to start working on filing your taxes and are thinking you need an extension, check out this free app from the folks at TurboTax.
The free app, aptly called Easy Extension, makes it simple to file an extension in a matter of minutes. All you need to do is enter your personal information and your tax information and then review everything before submitting – which is a good idea, since you'll want to have the right address on file for your refund check! (Or, better yet, sign up for direct deposit.)
The app is available for iPhone, iPad, and iPod Touch devices with iOS 5 or later. Android users can also take advantage of the app by clicking here.
Underwater iPhone
Spring break may be over, but if you're seeking must-have gadgets for the summer, you'll want to check this out.
The new Keystone ECO MarineCase will keep your iPhone 4 or 4S nice and dry – to up to 20 feet underwater. You can take as many photos and videos as you'd like while scuba diving, and keep clean while sitting in the sand. The case allows you to use all of your iPhone's touch screen capabilities, and you can still text and make calls through the case. The best part? It's only $39.99.
Order yours by clicking here.
Parking for Sports Fans
America's favorite pastime is here once again, but this time around, you may find it easier to find a place to park at the ball field.
ParkWhiz lets you reserve a parking space at various venues, including 19 Major League Baseball stadiums across the country. From Baltimore to Seattle, Dallas to Detroit, and Boston to San Francisco, fans who use ParkWhiz can book a place to park online before leaving home. You pay in advance, without having to worry about surcharges or hidden fees. And, your parking space is waiting for you when you get there, saving you from having to take a few laps around the lot. All you need is a printed parking pass or e-pass on your mobile phone to prove you're a paying customer. Don't leave home without it!
Denim Discounts
The good people at Madewell are packing up a vintage Air Stream with free jeans. Starting in New York City on April 12, the retailer will be crossing the country to share their best denim with some very lucky people in 14 cities. To participate, you must first Like them on Facebook.
Then, you can track their progress for exact locations April 12 through May 19. Denim stylists will be on hand to help visitors find their favorite fit – and offer exclusive discounts.
Know of a killer deal or insane bargain? Email the goods to OnSale@FOXBusiness.com and share the wealth.