An Affordable Tool Built to Improve Your Golf Game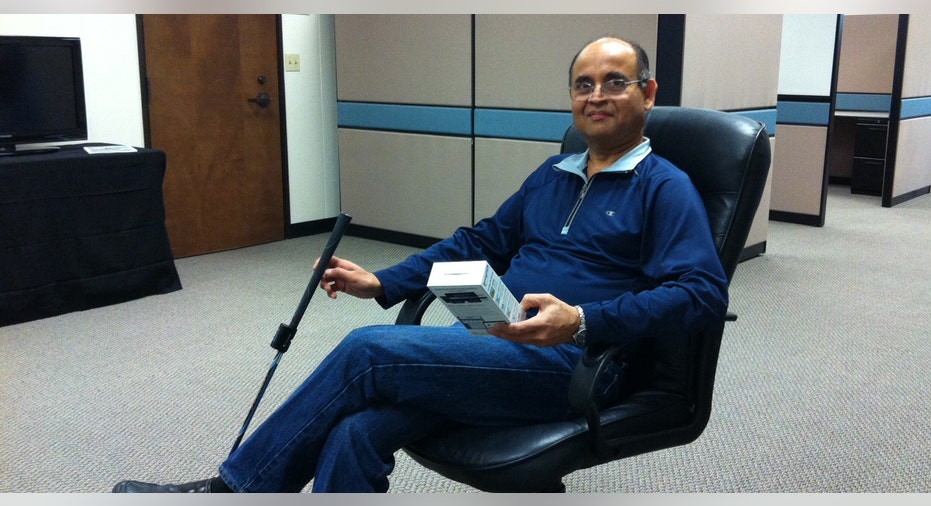 Small Business Spotlight: Mobiplex
Who: Vijay Nadkarni
What: Mobiplex's SwingTIP, a clip-on analysis tool that helps players to improve their golf swing
When: 2010
Where: San Francisco, California
How: Mobiplex produces technologies that "advance the way we learn, teach and enjoy sports," according to the company's website. SwingTIP, their latest offering, is a clip-on tool that connects with smart phones and Bluetooth to provide players with information about their game.
"If you can't afford golfing lessons but want to keep improving your game," SwingTIP is a tool that can help, says CEO Vijay Nadkarni. The company is privately held and won't disclose their financials, but Mobiplex has raised $4.5 million dollars through a mix of VC funding and crowdfunding, says Nadkarni.
SwingTIP sells for $130 and is sold in golf retail stores across the nation, as well as on Amazon.com.
Biggest challenge: Nadkarni says the biggest challenge has been making sure that the product – as well as its special features – are all appreciated by the marketplace and respond well with buyers.
One moment in time:  "Building a team has been the greatest accomplishment," says Nadkarni. Additionally, he is proud of the team's ability to get to market on "fairly little financing," in his opinion.
Best business advice: "Everything revolves around the right relationships and treating people fairly," says Nadkarni, advising others to network and respect the people you do business with.
Most influential book: "Made to Stick" by Chip and Dan Heath has made a tremendous impact on Nadkarni, with its advice on marketing and sales.
Quote from the CEO: "We found features that didn't respond well with the market and we modified them," says Nadkarni, when discussing the process of bringing SwingTIP to market.
We're highlighting small businesses from around the country as nominated by you, our readers. If your favorite small business is using Twitter to communicate with customers, let us know about it @fbsmallbiz with the hashtag #mysbc, and it may be featured as an upcoming Small Business Spotlight.