AMR, US Airways' Merger Talks Heat Up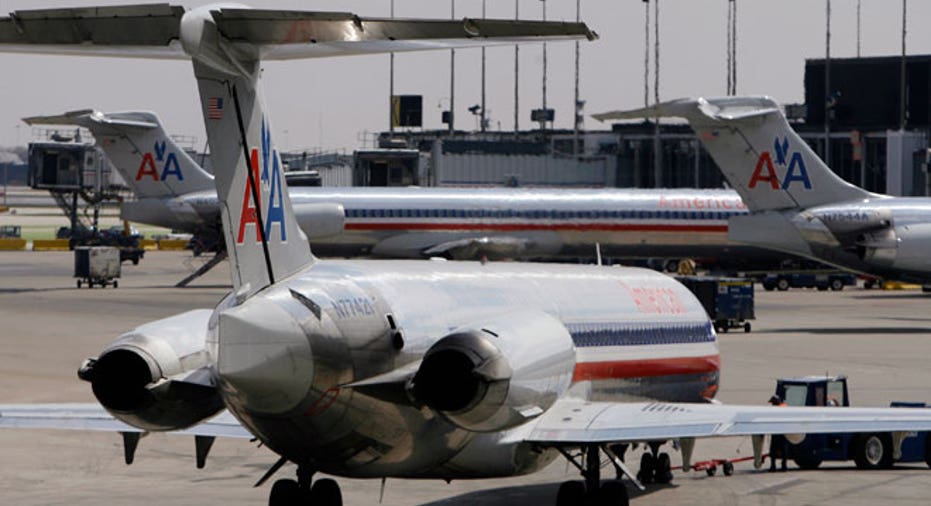 American Airlines parent AMR and US Airways (NYSE:LCC) moved a step forward on a potential merger on Friday when the two announced that they signed a nondisclosure agreement, allowing them to share confidential information.
AMR, which is undergoing bankruptcy proceedings, and smaller rival US Airways, which has long expressed interest in buying American Airlines, also agreed that they would not engage in discussions with other suitors concerning a potential combination.
The two plan to work in "good faith" and in "close collaboration" with AMR's creditors as they try to evaluate whether to move forward with a deal. They don't plan to make further public comments until they've either entered into a transaction or terminated talks.
Shares of US Airways climbed nearly 4% to $10.81 on the news.
AMR, which filed for bankruptcy last November, has until Dec. 28 the exclusive right to prepare for and file a bankruptcy exit plan. The company had said earlier this year that it would not consider a merger with rivals until at least after it emerged from bankruptcy.
However, after pressure from Tempe, Ariz.-based US Airways, creditors expressed interest in an alternate plan and AMR began engaging with US Airways over a possible transaction. Both companies said a deal is uncertain and Fort Worth, Texas-based AMR continues to work on its standalone overhaul plans simultaneously.
After announcing in July that American would consider a number of smaller airlines for a potential merger, including US Airways, AMR Chief Executive Officer Tom Horton said the process of evaluating a combination would be "fair and disciplined."
Late last month AMR sent a nondisclosure agreement to US Airways. While the smaller company, which has been pursuing AMR in an effort to boost capacity and put it in better shape to compete with industry heavyweights like United Continental (NYSE:UAL), first seemed against AMR's negotiation terms, it eventually caved, signing off on the agreement on Friday.
The flight attendants associations and other unions representing thousands of both American Airlines and US Airways workers have supported a merger. Of course, if a deal is inked, other hurdles such as antitrust and regulatory concerns will remain.